Meet Our Expert Team:
Uniting Diverse Talents for Better Patient Care.
Meet Our Team, Unfold Our Story
We bring together a team with deep expertise
Our multi-disciplinary, diverse team comprises the industry's best and brightest professionals, driven by a common mission to enhance patient care. Together, we bring deep expertise and unwavering dedication to revolutionize the healthcare landscape.
Leadership
Dan Cox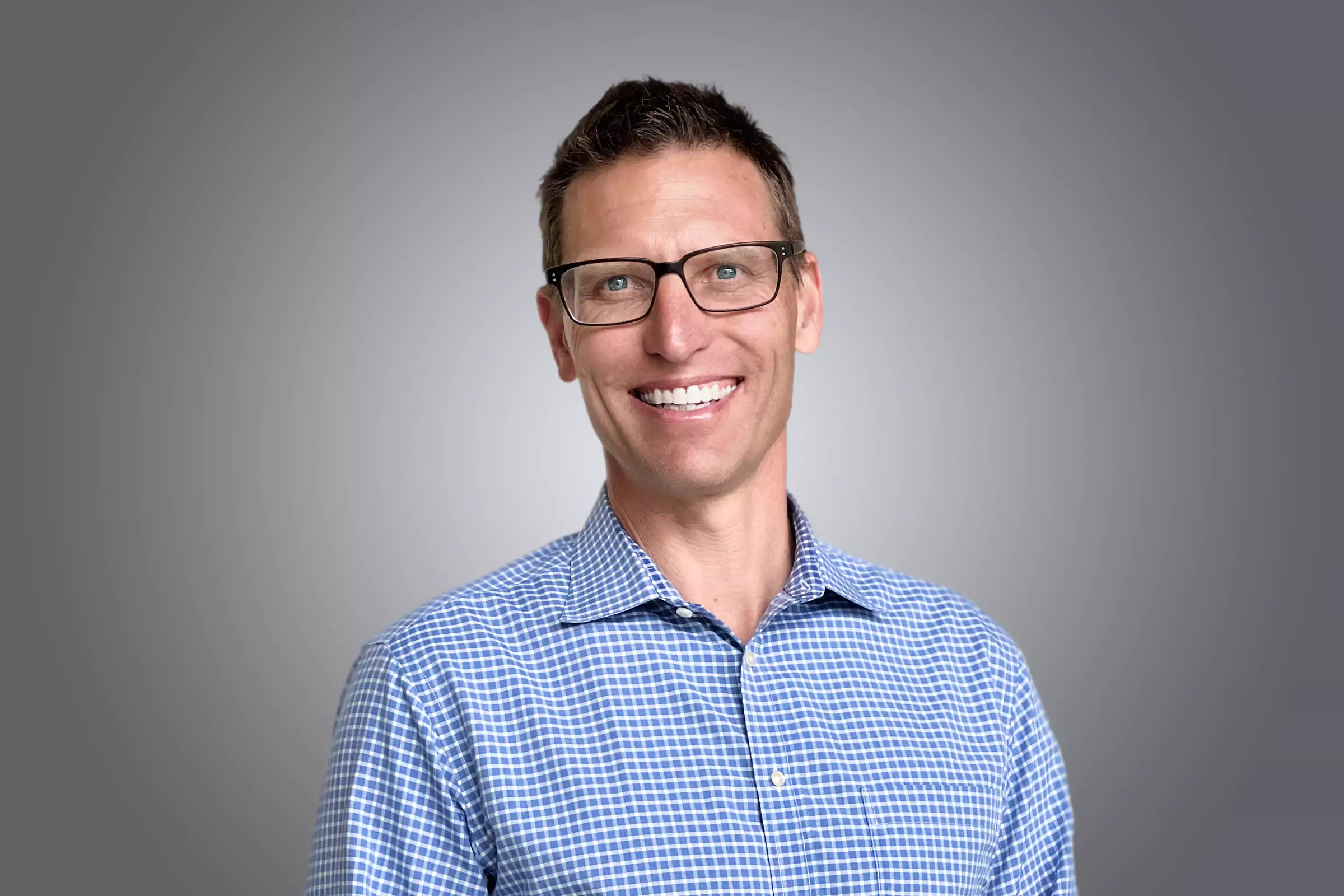 Dan Cox
Dan's experience spans nearly 30 years of progress growth spanning 3 major market verticals (logistics, government, and pharma). His education as an Industrial engineer comes through his data driven approach to organizational strategies. His experience managing many different procurement and regulatory models is an asset to look at challenges in new ways while always learning from the team. His functional experience spans from SaaS platforms to staff augmentation, recognizing while the models differ, the consistent is the team delivering. Dan has led the growth of businesses from less than 100 to a few thousand.
Dan met his wonderful wife Kate while attending school at Purdue University but remains loyal to his Ohio State roots. Kate and Dan have a daughter Emily and son Hayden both of whom keep his free time booked up.
Joe Donohue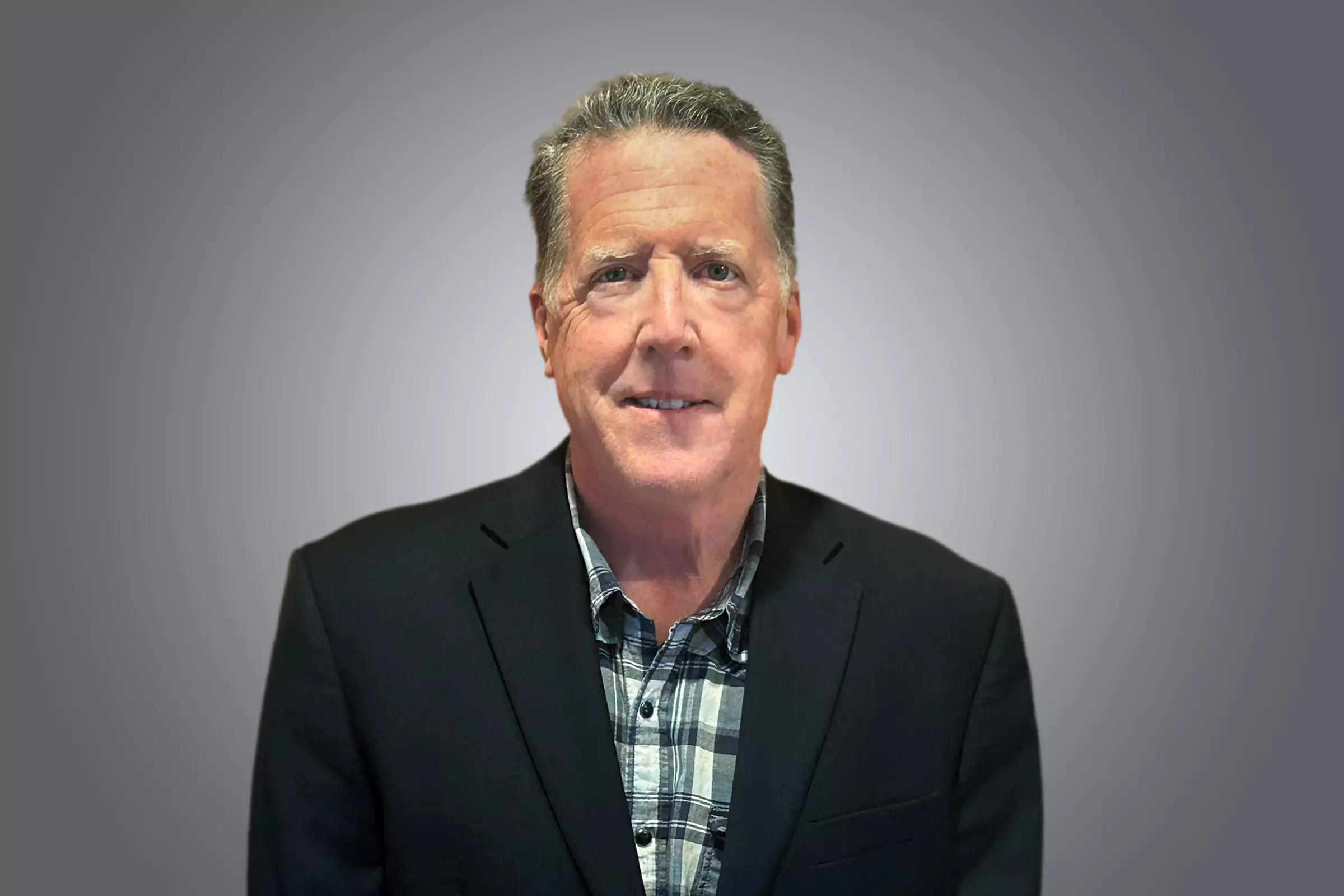 Joe Donohue
Joe joins CEA as the CFO supporting FP&A, accounting and legal. He comes to CEA with over 30 years' experience in both finance and operations. Most recently served as the CFO of Gryphon Technologies, a $300M engineering and technology company, and led its sale to Mantech Technologies in December of 2021. Prior to joining Gryphon Technologies he was the CFO of DLT Solutions, a $1B+ distributor of world class software, which was sold to Tech Data.
He joined Integic Corporation as a business manager, building out his operations strengths and became responsible for managing a divisional P&L. He and the Executive team sold Integic to Northrop Grumman at which time Joe launched his career as a CFO, with a start-up, Agilex Technologies, which grew to over $230M and was sold to Accenture. Joe started his career at Marriott working as a financial analyst; he soon after moved on to Legent, a fortune 500 software company, where he spent time in finance, operations and Investor Relations.
Tina Stacy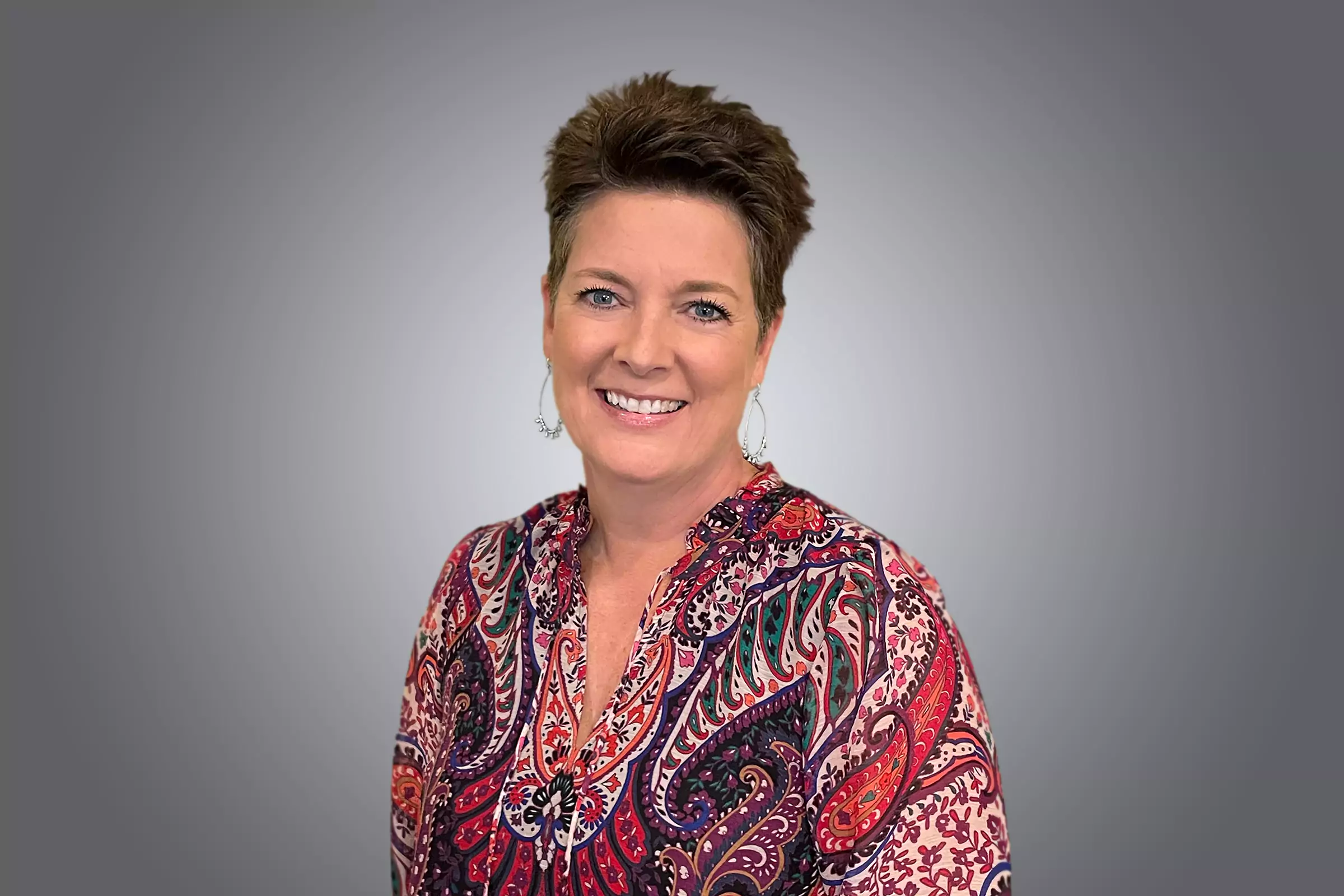 Tina B. Stacy
PharmD, FACEHP, BCOP, CHCP Chief Strategy Officer
Dr. Tina B. Stacy serves as Chief Strategy Officer with Clinical Education Alliance. Responsible for overall strategy and growth, Dr Stacy focuses on healthcare professionals across the care continuum; developing strategic approaches to meeting educational, informational, and data needs in support of the improvement of patient care and outcomes. In addition, she is charged with identifying and implementing strategies for cross-team efficiency, innovation, and partnership.
Prior to joining CEA, Dr Stacy served in a number of positions throughout the Conisus organization including Chief Strategy Officer, Conisus; President, Educational Concepts Group; and President, Envision Communications. Her responsibilities included development and implementation of scientific strategy, grants, and outcomes strategy and analysis.
Preceding her career in CPD and healthcare communications, Dr Stacy was Clinical Oncology Pharmacy Coordinator for the Blood and Marrow Transplant Group of Georgia. A graduate of the Medical College of Virginia, Dr Stacy completed her hematology/oncology residency at H. Lee Moffitt Cancer Center in Tampa, Florida. Dr Stacy has authored several abstracts, articles, and posters presented at meetings held by the Alliance for Continuing Education in the Health Professions, American Society of Clinical Oncology, and American Society of Hematology. She was honored as the recipient of the 2023 Frances M Maitland Memorial Mentoring Award and the 2012 Brian P. Russell Exemplary CME Professional award.
Marcus Underwood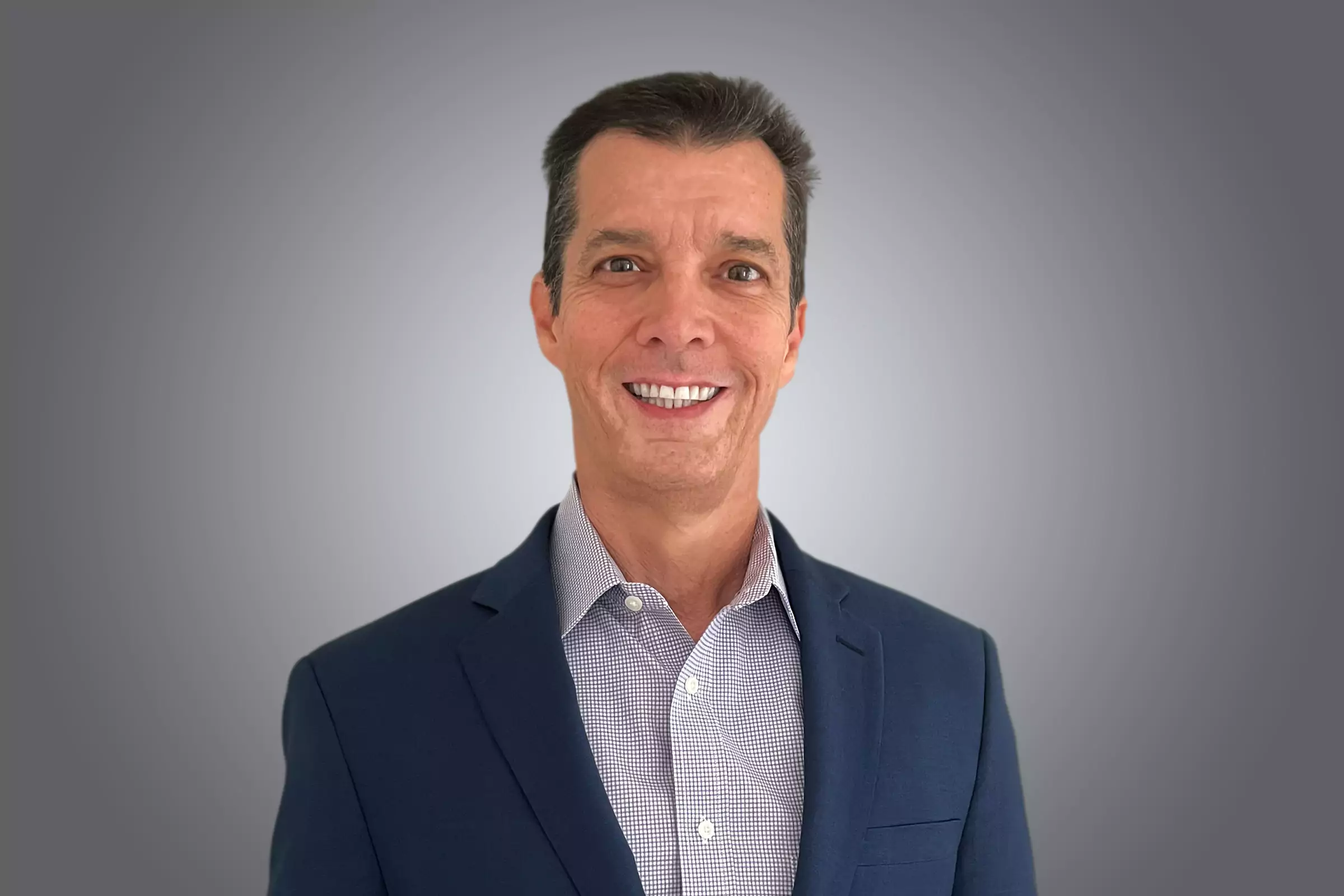 Marcus Underwood
As the Chief Operations Officer, Marcus brings over 25 years of experience in digital transformation and operational leadership. As an early pioneer in online CME, Marcus has participated in the evolution of digital learning models for HCPs from print analog to immersive digital experiences. With a deep understanding of what drives operational excellence, Marcus leads the Program Management, Engagement, Meetings, and Grants teams at CEA focusing on effective and efficient delivery of our programs. Marcus has an MA in English/Communications from the University of South Alabama and is an avid hiker and traveler.
Robin Murray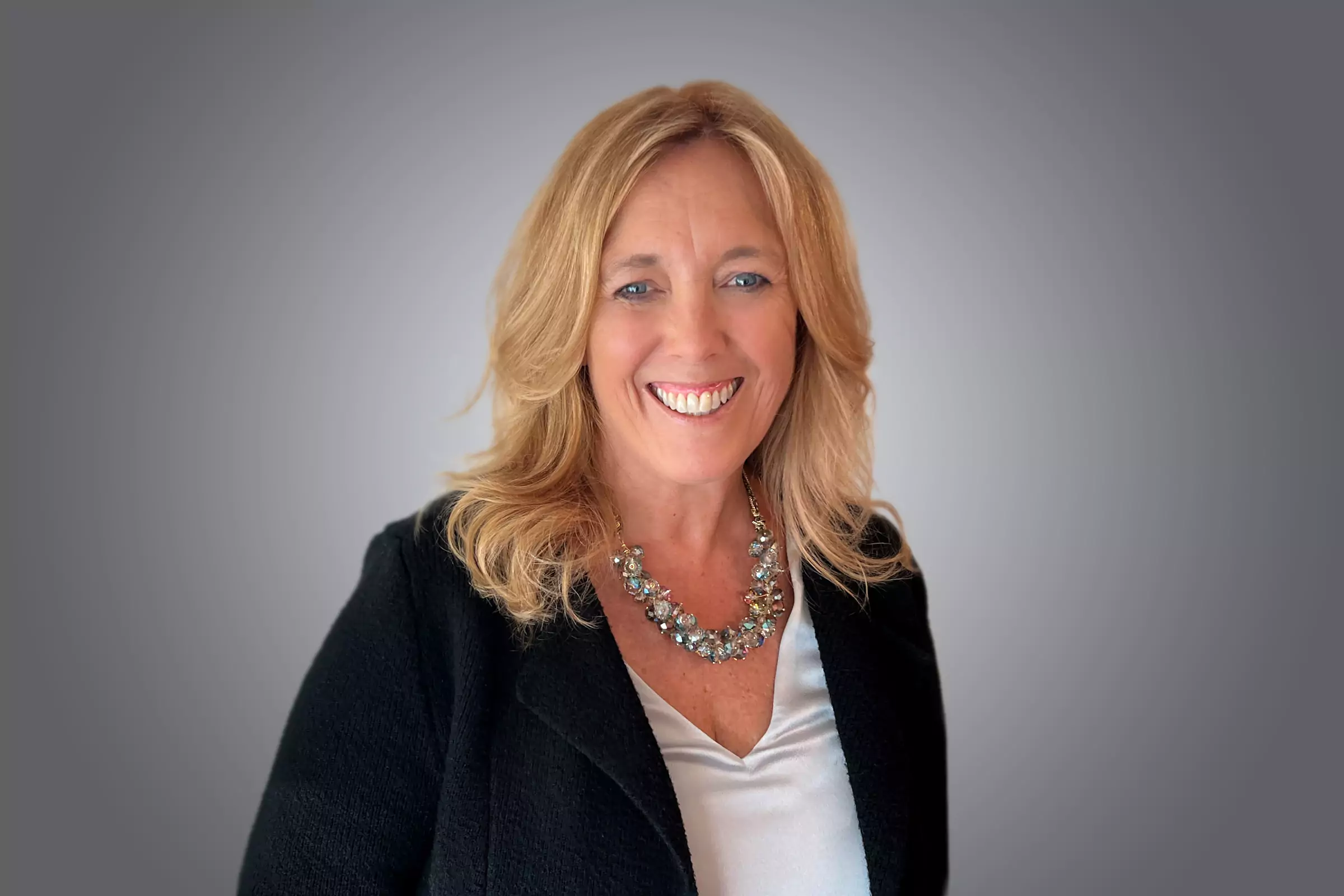 Robin Murray
As Chief of Staff, Robin leads human resources for CEA, focusing on people, talent management, and culture. In addition, she provides key business insights for strategic initiatives, drives business priorities, and supports the integration of mergers and acquisitions.
Robin joined CCO in July of 2015 and has over 30 years' experience within the industries of medical communications and continuing professional development. She was part of the core executive team that facilitated the integration of CCO into CEA. Robin has significant executive management experience which has enabled her to successfully fine tune the processes and technologies that have powered CCO's innovative education models and decision support tools.
Steve Obrien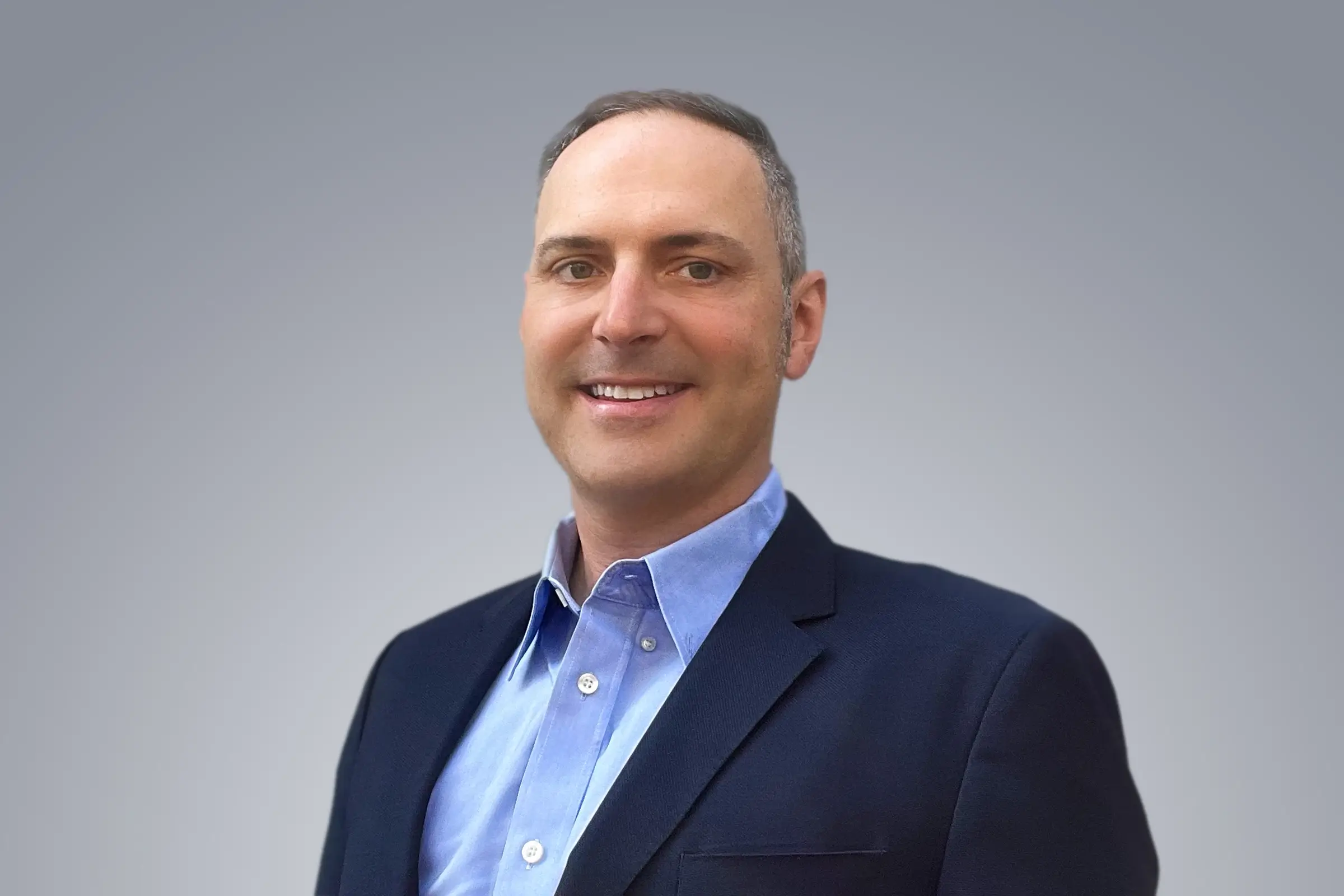 Steve O'Brien
Steve O'Brien is CEA's Chief Product Officer and responsible for the future vision of all the CEA Brand's digital products. He brings to CEA  20 years of experience in the field of medical education product development. Steve is a visionary in the strategic development of new products, concepts, and revenue streams.
Working for the leaders in the medical communications industry, he has helped develop video products, standalone business units and peer-to-peer programs to support the transition from in-person events to digital programs.
He brings to CEA valuable insight on creating products that deeply engage HCPs in the digital space by leveraging his comprehensive background in streaming media, digital communications, and physician engagement.
Michael Lemon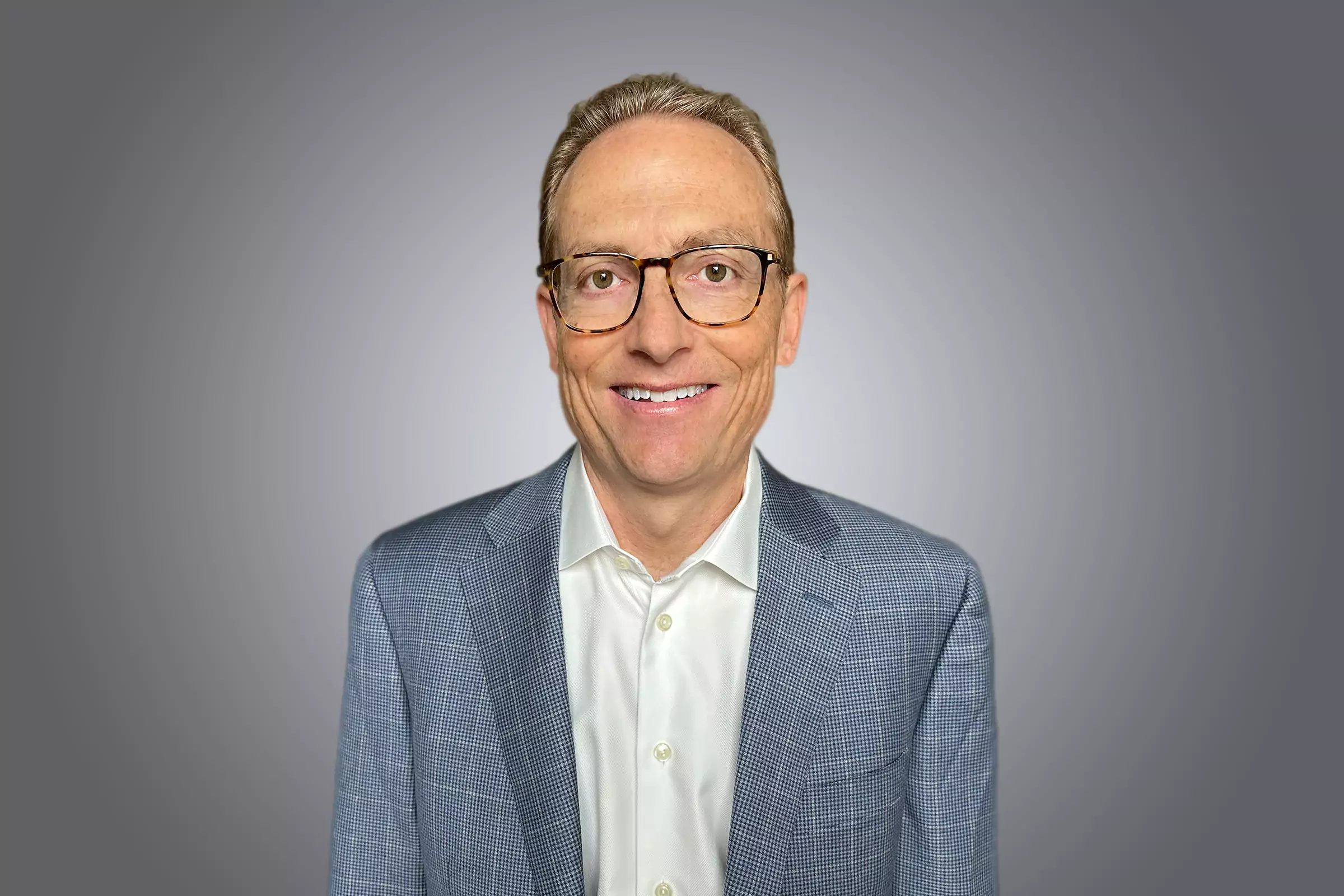 Michael R. Lemon
MBA, FACEHP, CHCP, President, PACE
Michael has over twenty-five years of experience in the accredited continuing education enterprise, and his commitment to making a difference drives his passion for advancing patient care.
He is an accomplished educator and has been an invited speaker for numerous engagements in the areas of compliance, regulatory issues, and best practices. Michael is a certified Healthcare CPD Professional, past President of the National Association of Medical Education Companies, and recognized as a Fellow by the Alliance for Continuing Education in the Health Professions.
Michael earned his MBA degree from the University of Denver, Daniels College of Business in Denver, Colorado, and before attaining his current position, Michael's professional commitments were focused on establishing, operating, and strengthening multiple entrepreneurial organizations.
Ali Smith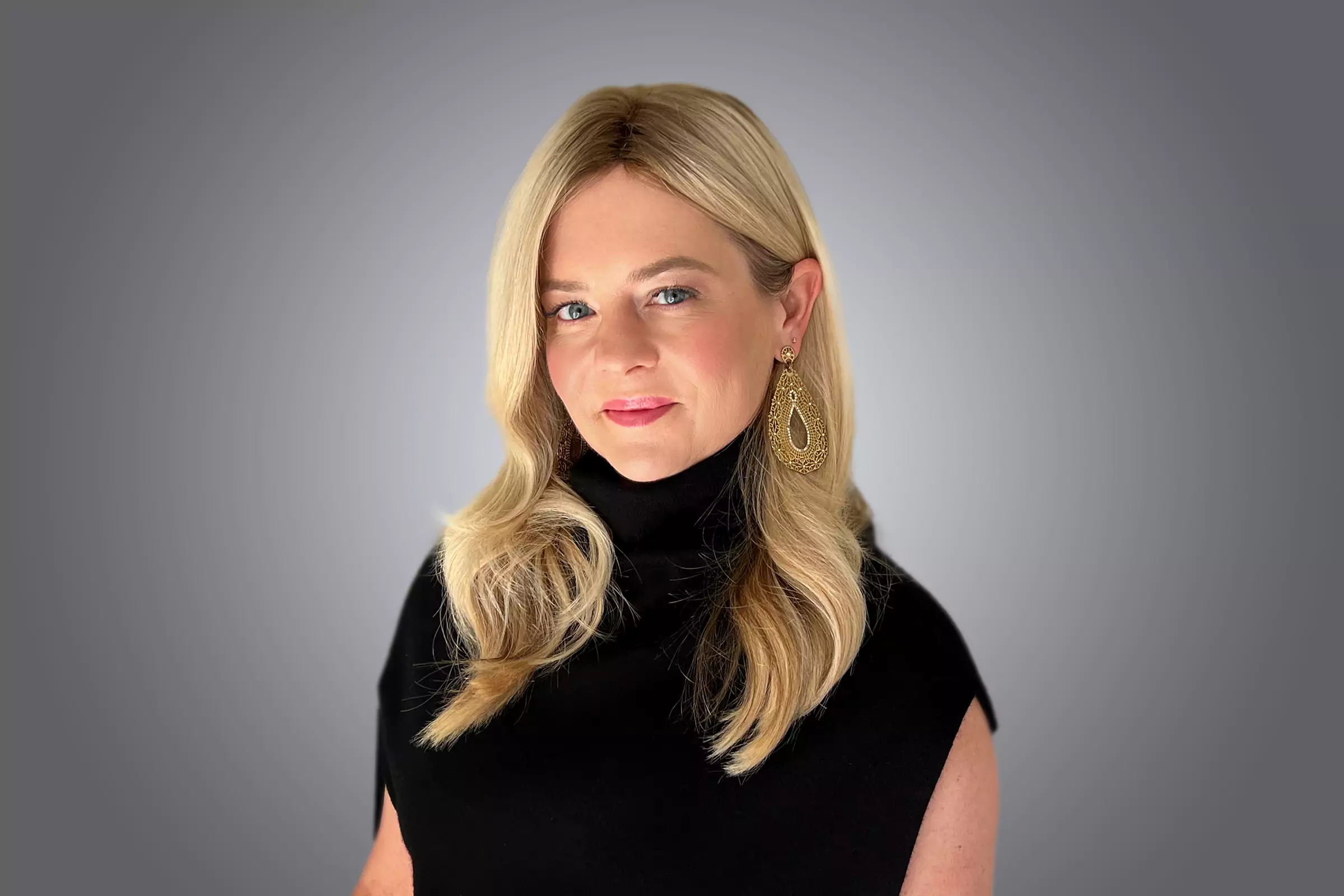 Ali Smith
Ali is the President of Insights and Engagement at CEA. In this role, she sets the growth strategy for our Insights and Engagement business and serves as President of MDOutlook. With a passion for discovery, relentless excitement about the future, and intense focus, Ali has built a reputation for being a visionary, steady, and inclusive leader who looks for the smartest and most impactful outcome in every situation. She has 15 years of experience in oncology medical communications, which includes leading high-performing teams to deliver solutions in promotional and non-promotional commercialization, scientific storytelling, thought leader engagement, stakeholder segmentation, and insights gathering.
Ali spent 7-years of her career with the Syneos (formerly inVentiv) family of companies working in both CME and med comms. Most recently, she was part of Vaniam Group, where she worked 8 years to transition the agency from a boutique service provider to the most prominent privately-owned oncology medical communications agency in the US.
Benjamin Epstein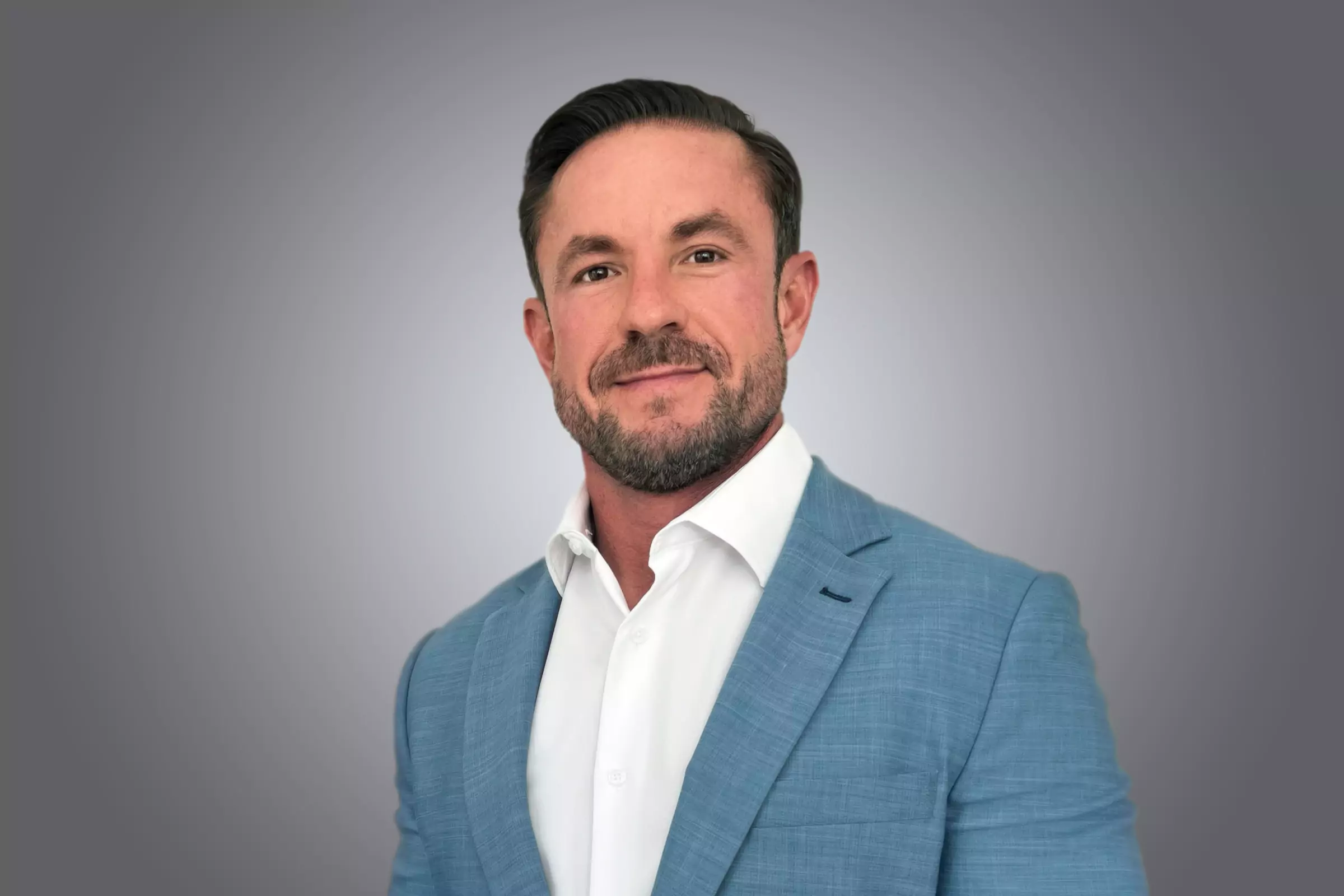 Benjamin Epstein
PharmD, President, Chief Scientific Officer ECIR
Dr Benjamin J. Epstein was trained at the University of Florida (UF) in Gainesville, Florida, where he obtained his doctorate in pharmacy and completed a residency and postdoctoral fellowship. Subsequently, he was invited to join the faculty at UF, where he accepted a joint appointment in the Colleges of Pharmacy and Medicine. While at UF, Dr Epstein developed and directed a successful research and teaching program. He has lectured nationally and internationally on various topics and has authored numerous articles published in New England Journal of Medicine, Drugs, American Family Physician, Current Opinion on Investigational Drugs, Pharmacotherapy, and Annals of Pharmacotherapy.
During his tenure at UF, Dr Epstein was recruited by pharmaceutical, medical device, and diagnostic companies as consultant, advisor, steering committee participant, and speaker. It was in this capacity that Dr Epstein's medical communications interests were cultivated. He envisioned a new generation of medical communications, with a focus on science and a novel client-vendor-consultant relationship.
Dr Epstein founded ECIR in 2010 and has been instrumental in the agency's growth, while also heading up the Scientific Affairs Division. Dr Epstein's expertise resides in the areas of allergy, otolaryngology, cardiovascular disease, anticoagulation, endocrinology, pulmonology, rheumatology, gastroenterology, and drug interactions.
Tina Sodha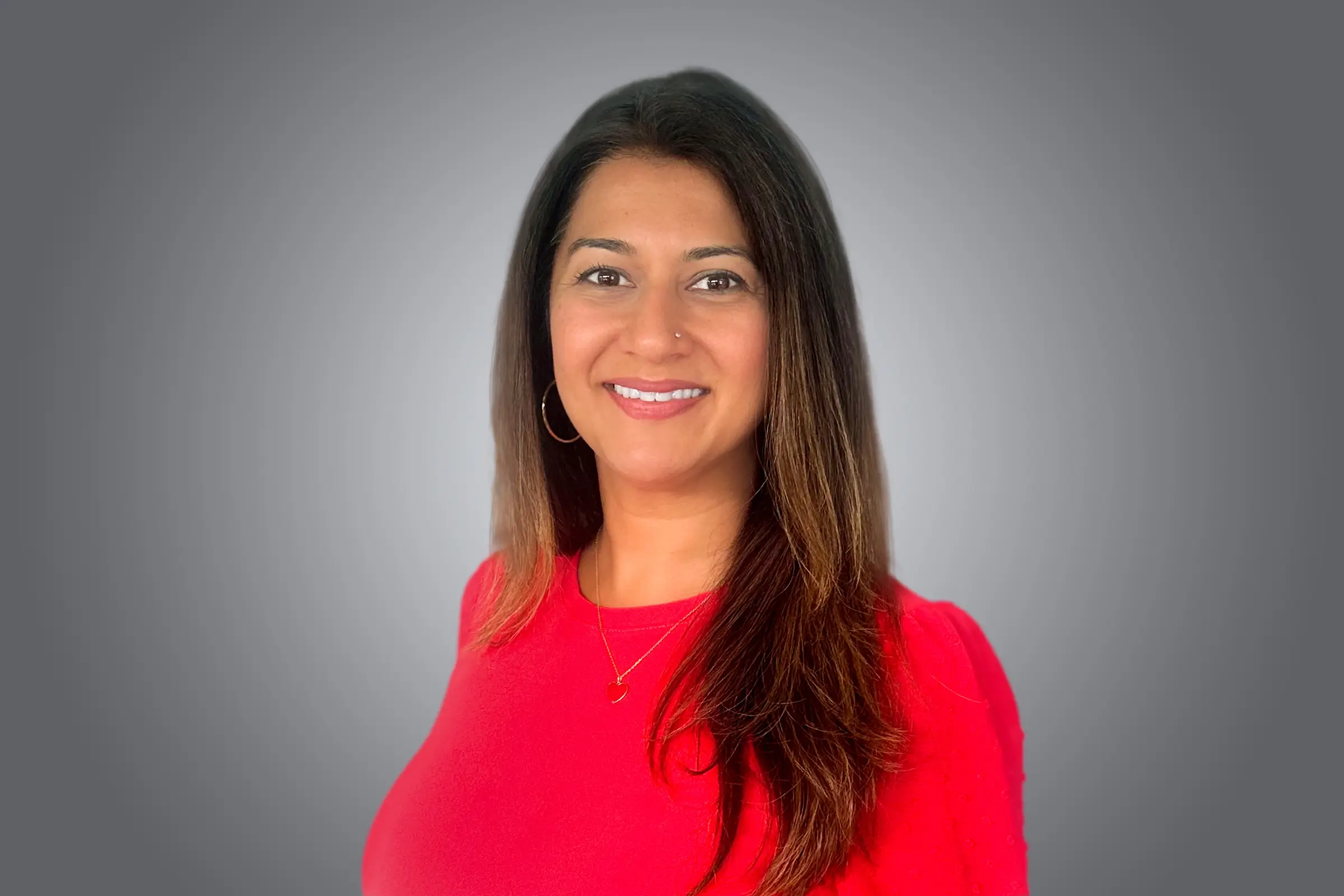 Tina Sodha
PharmD, President, Client Services Director ECIR
Dr. Tina Sodha built her career in medical education over the last 10 years with experience in both promotional and continuing medical education (CME) projects. Her expertise includes key opinion leader research and identification, advisory forums, field training, and strategic and tactical brand planning. Dr. Sodha also excels in researching and developing written materials for publication plans, CME programs, and clinician advisory councils. She has produced peer-reviewed journal articles and supplements, clinical slide presentations, agendas, and moderator/facilitator guides, and supervised the work of medical directors and medical writers on many similar projects.
Dr. Sodha has strong relationships with key thought leaders across a range of clinical categories, including neurology, gastroenterology, nephrology, cardiology (hypertension and heart failure), and hospital medicine. Dr. Sodha meets clients' strategic program implementation objectives by communicating and collaborating effectively with relevant faculty. She has contributed to numerous strategic and tactical plans, aligning with the marketing, medical, and clinical brand teams. With her background as a medical director and her insight and understanding of the pharmaceutical industry, Dr. Sodha combines high-level strategic thinking with the practical capabilities of a director of client services.
Sabrina Mcguigan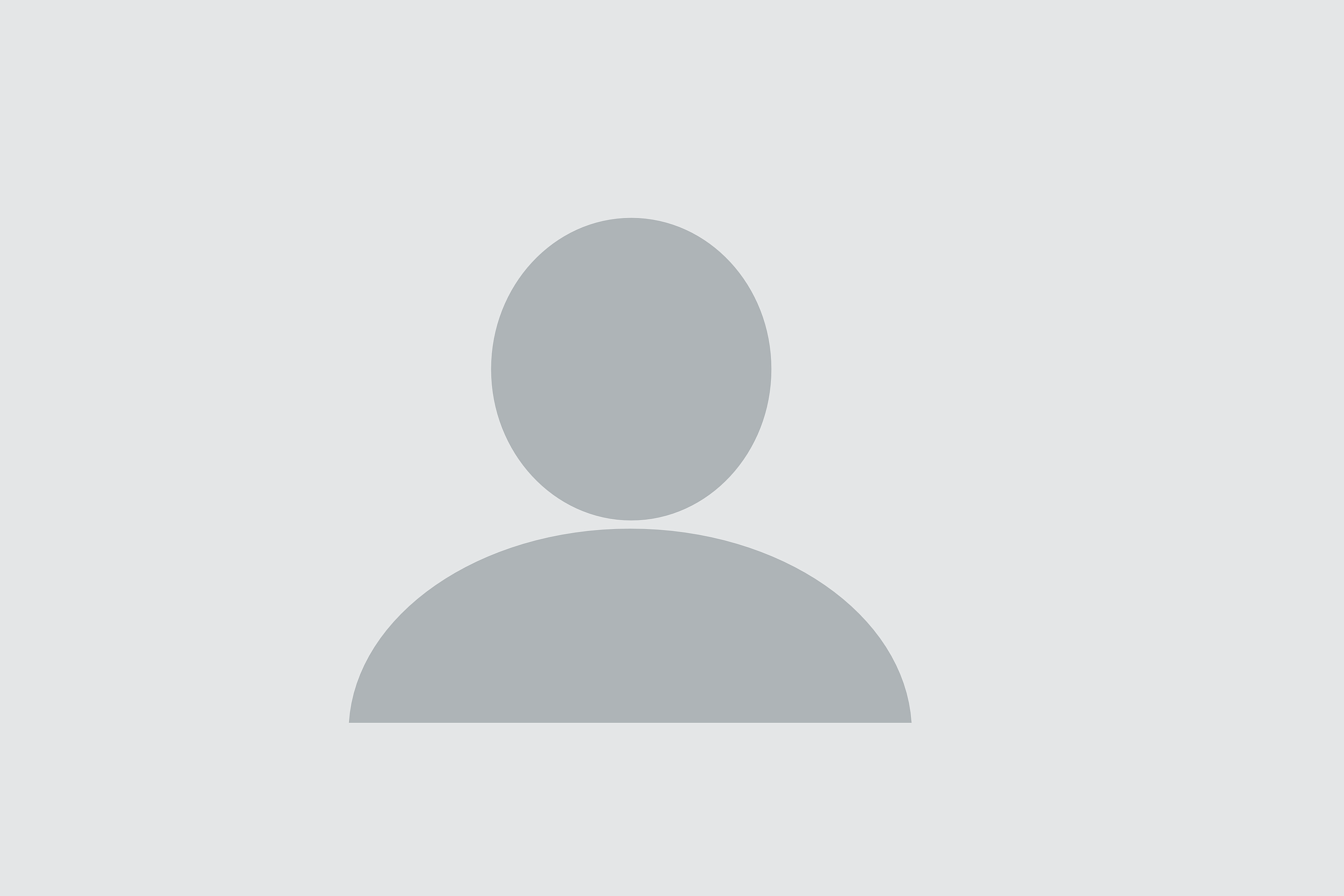 Sabrina McGuigan
MBA, Sr. Vice President, Strategy ECIR
A strategic and results-oriented catalyst, Sabrina has spent the last 16+ years of her career building brands through customer insight-driven marketing, medical education, and medical communications. Digging in to uncover the truth behind diseases and habits, she has devoted the majority of her time to HCP-focused initiatives, mostly in the peer-to-peer realm. With the experience of launching over 20 brands in various therapeutic spaces, Sabrina is fueled by engaging conversations with thought leaders across the health provider arena to marry the molecular benefits of a product with clinical relevance. She has extensive experience in the cardiometabolic and respiratory spaces, having worked across multiple franchises and brands. During product launches she leads key initiatives, including the development of brand lexicons and scientific communication platforms, insight gathering through multidisciplinary advisory boards, and the development of an MSL training programs.
Prior to joining her current company, ECIR Medical Communications, she was the Director of Global Medical Communications at PTC Therapeutics, where she oversaw the work across the pipeline developing internal educational as well as external HCP programs in Duchenne muscular dystrophy, spinal muscular atrophy, and oncology. Upon the acquisition of Agilis Pharmaceuticals by PTC Therapeutics, gene therapy, specifically aromatic l- amino acid decarboxylase deficiency, Friedrich's ataxia, and Angelman's syndrome, was added to her repertoire. Sabrina is currently completing her MBA in Marketing with the Johns Hopkins Carey Business School.
Lee Courchesne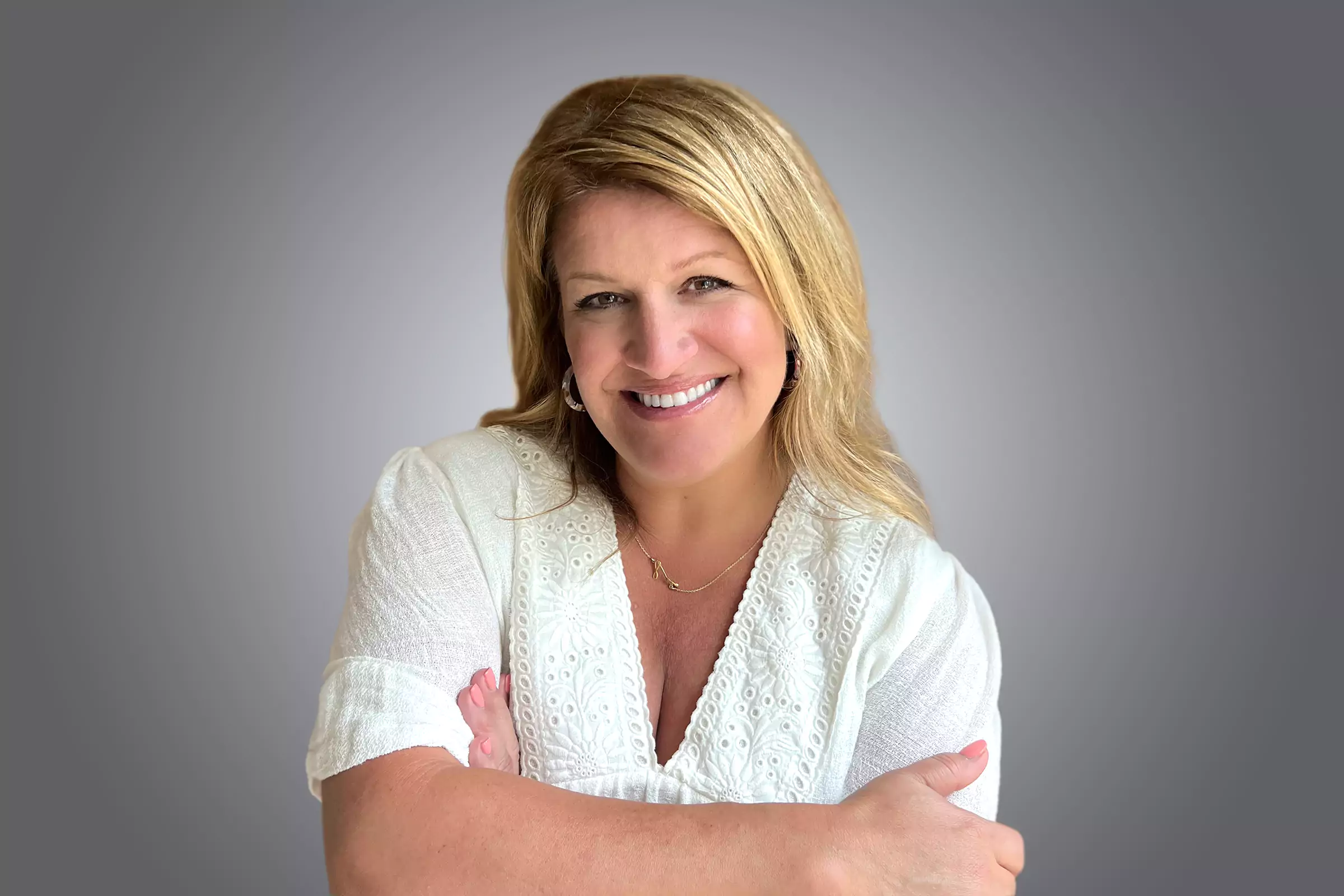 Lee Courchesne
Throughout her extensive pharmaceutical and healthcare industry experience, Lee demonstrates an unwavering commitment to strategic vision and adept leadership. Her track record encompasses successful product launches, development of disease awareness, and the establishment of one of Canada's top medical education powerhouse; based on strong fundamental values of customer-centricity, respect, integrity, and meticulous attention to detail.
What truly sets Lee apart is her unbridled passion for innovation and her unwavering dedication to improving patients' lives. Under her guidance and mentorship, the liV team consistently achieves excellence by delivering cutting-edge medical education based on current standards and clinical evidence; from educational strategies to execution, their collective efforts strive to elevate patient and public health outcomes.
Lee's remarkable interpersonal skills have paved the way for strong relationships with key stakeholders across the continuum of patient care in a wide array of therapeutic areas such as nephrology, rheumatology, endocrinology, cardiology and internal medicine, among others. This showcases her remarkable versatility and highlights the significant impact she has made within the medical education landscape in Canada.
Marc Oliel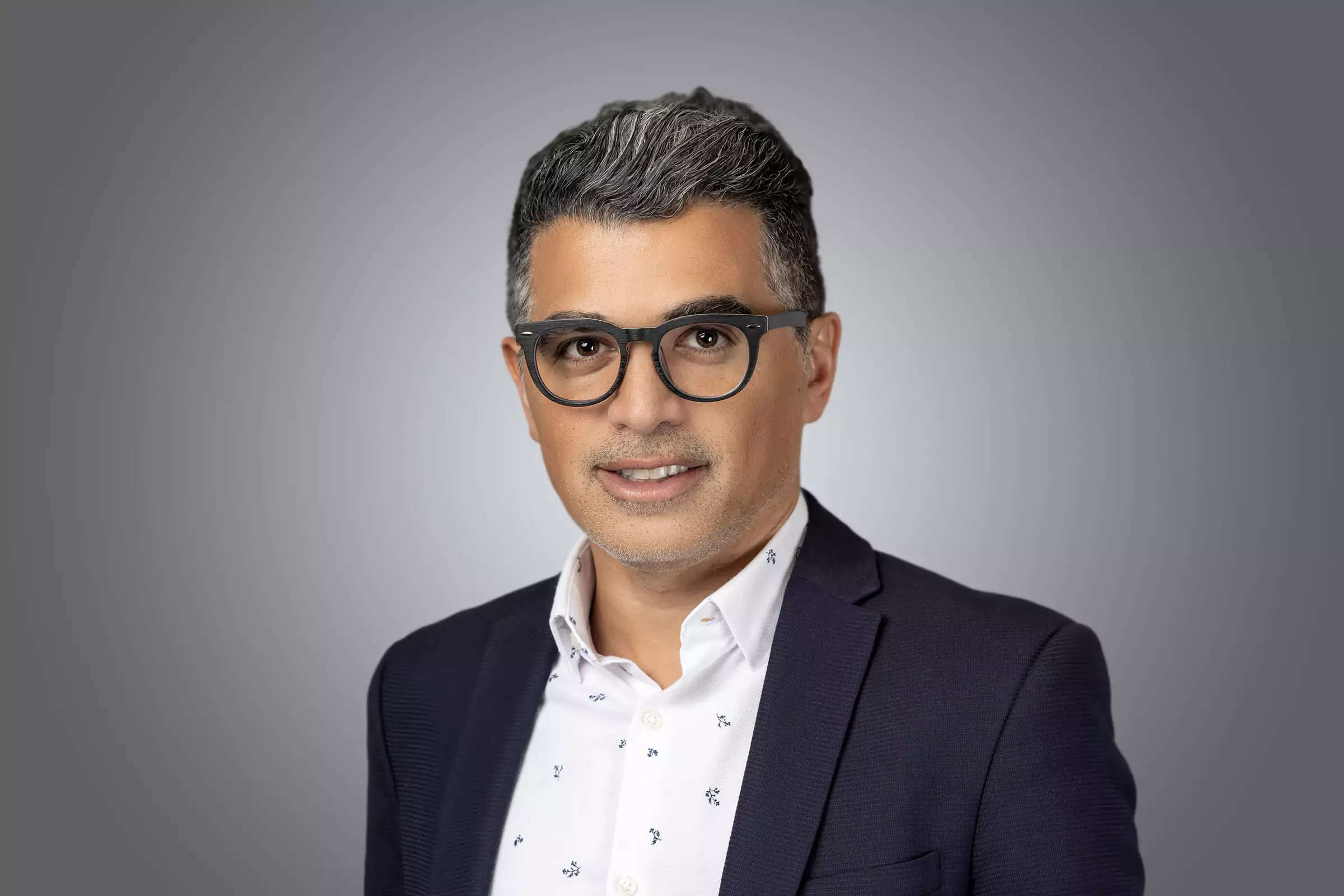 Marc Oliel
Executive Vice President, liV
Marc is a distinguished chartered accountant, serving as one of the driving force propelling liV towards financial and operational excellence. In his role as the Executive Vice President, he seamlessly integrates a profound wealth of experience and expertise, instrumental in elevating the company to unprecedented heights.
His financial insights serve as a guiding compass for the agency's financial strategy. His meticulous attention to detail, combined with strategic decision-making have resulted in sustainable growth and fortified financial foundations for liV.
Beyond his professional accomplishments, Marc is a driving force in nurturing a collaborative and dynamic team environment. His leadership style is characterized by empowerment, encouragement, and a genuine passion for seeing individuals and the organization flourish.
horacio_rodriguez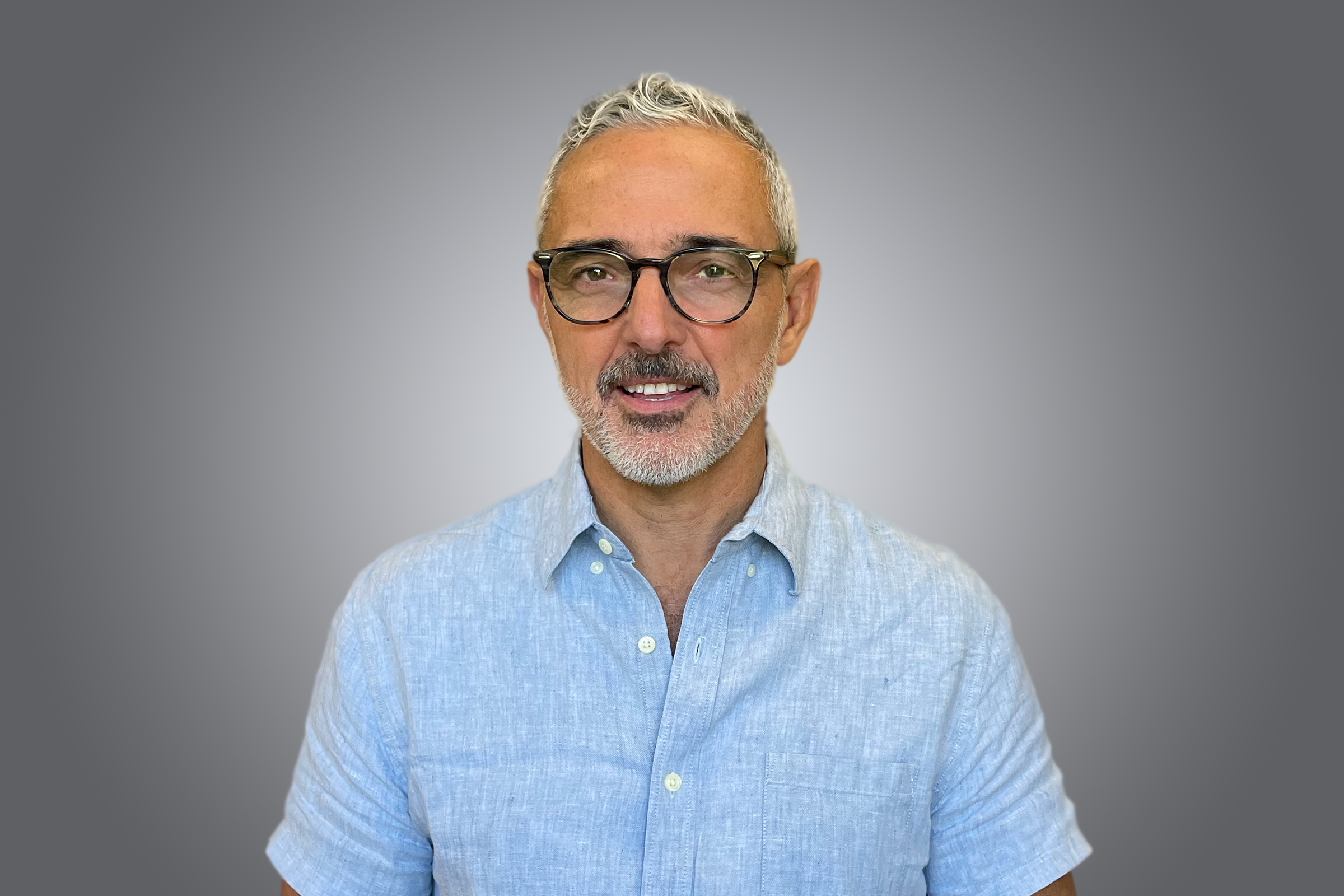 Horacio Rodriguez
Vice President, Educational Strategy Neuroscience
Horacio Rodriguez is a proven commercial leader in the field of pharmaceuticals, with a career spanning over two decades, marked by exceptional success and unwavering commitment to advancing healthcare through exceptional planning and execution. As a seasoned executive, he has played pivotal roles in both pharmaceutical manufacturing companies and industry service providers, making significant contributions across multiple therapeutic areas and functions.
Horacio's journey began with a passion for improving patient lives through empowering those around him through teaching friends, loved ones and the community that he served as a pharmaceutical Sales representative on how to leverage existing tools to prepare oneself for upcoming physician office visits and by arming folks with prepared questions and encouraging engagement with their local pharmacists to ensure a potentially smoother adjudication process. He quickly built an entrepreneurial reputation with a passion for creative critical thinking within various pharmaceutical manufacturers, showcasing his expertise in Sales, Marketing, and Operations. His visionary leadership led to the successful launch of numerous groundbreaking therapies, addressing unmet medical needs and reshaping treatment paradigms. Recognized for his strategic acumen, Horacio transitioned to the industry service sector, where he spearheaded collaborations with pharmaceutical organizations, offering cutting-edge solutions in Continuing Professional Development with large scale optimization. Under his guidance, these service providers achieved unprecedented growth, transforming into trusted partners for the industry.
Horacio's career is a testament to his dedication to improving healthcare outcomes and driving business excellence. His unwavering commitment to innovation, coupled with his deep understanding of the pharmaceutical landscape, has positioned him as a respected and influential leader in the commercial pharmaceutical arena. His legacy continues to inspire the industry to reach new heights in delivering quality healthcare solutions to patients worldwide.
Caroline Pardo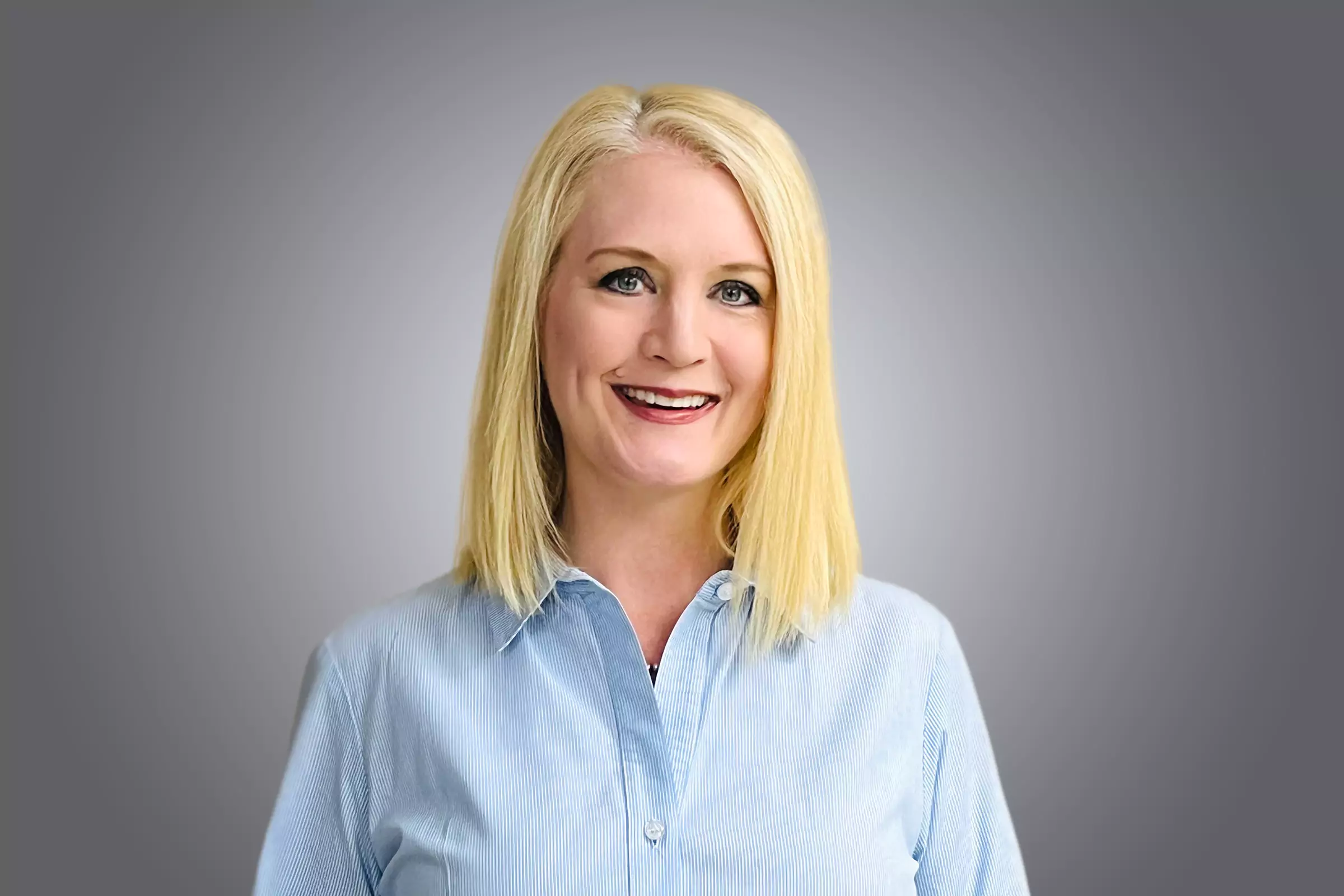 Caroline Pardo
PhD, CHCP, FACEHP
President, CPD
Caroline is a medical education professional laser focused on equipping teams and systems to deliver impactful education to improve patient outcomes. Caroline is a longstanding member of the community of continuing professional development professionals in healthcare, with professional experience in independent medical education outcomes, strategy, research and grant management. Caroline serves as President, Continuing Professional Development, within CEA, supporting the science and education strategy teams to design and deliver world-class, practice-changing education.
Michael Platt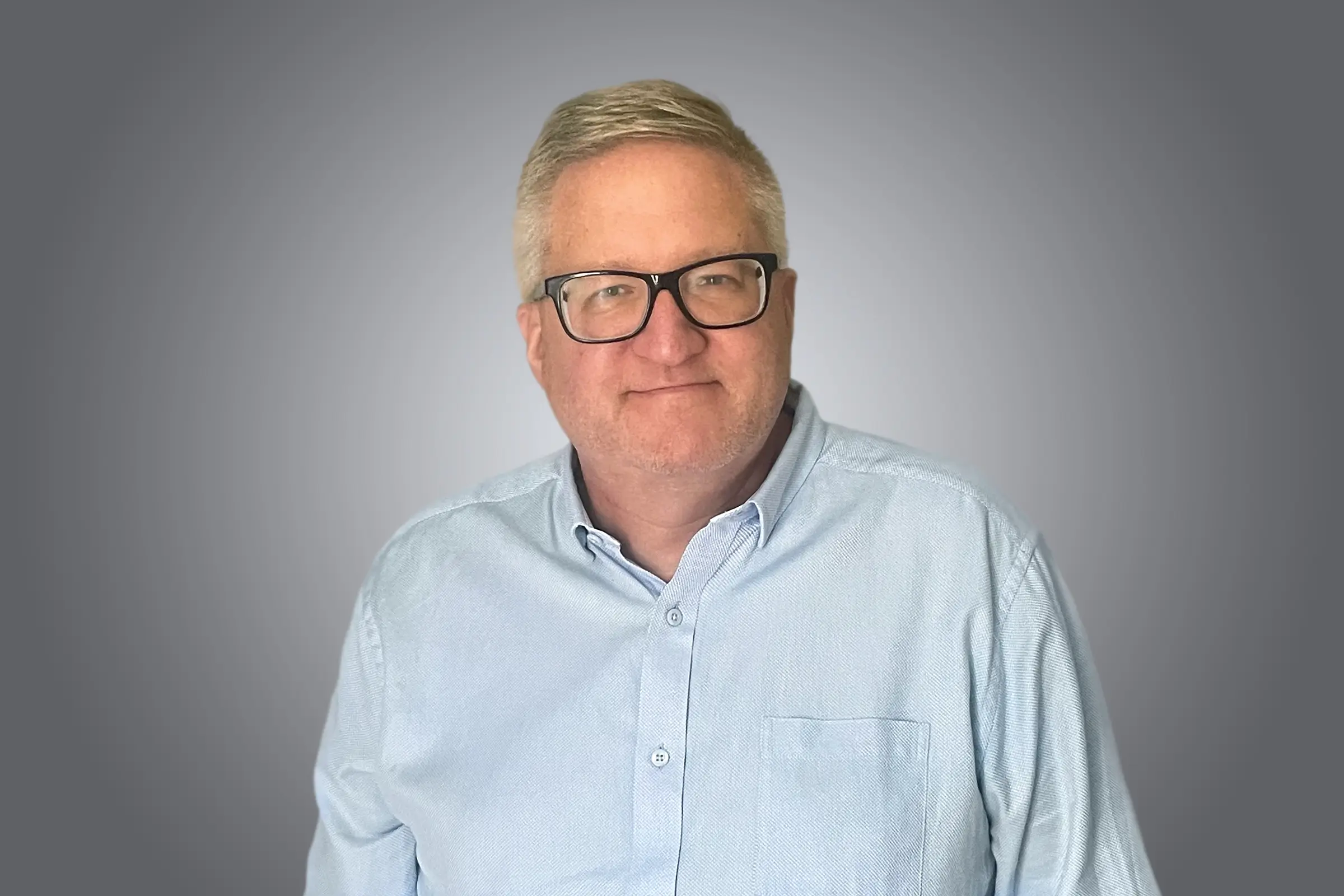 Michael Platt
Sr. Vice President, Educational Strategy Multispecialty
Michael has over 28 years of industry experience and a broad knowledge of the pharmaceutical, biotechnological, medical device, and healthcare fields. His expertise spans Continuing Professional Development (CPD), publication planning, medical affairs, and peer-to-peer engagement. Michael has worked in various therapeutic areas including cardiology, endocrinology, gastroenterology, hematology and  oncology, immunology, nephrology, rare diseases, rheumatology, ophthalmology, and urology.
Michael is a SVP, Educational Strategy, at Clinical Care Options (CCO), where the primary focus is CPD for HCPs to improve patient care. Before CCO, Michael was the Managing Director at Virgo Health where the primary work was focused on being a launch agency in peer-to-peer education. Before Virgo Health, he was the President, EVP, of MedVal where he led a writing and editorial team focused on publication planning and publications, as well as regulatory writing, and medical affairs initiatives. Michael was CEO and founder of Fission Communications, a MEC, he founded in 2001, where he guided the development and execution of distinctive medical communications programs. He was also Director of Business Development at Ventiv Health Communications and has held positions at Genecom, LLC, and Q.E.D. International, Inc. Michael began his career in drug discovery at OSI Pharmaceuticals, a drug discovery company based in New York.
Sarah Nisly
Sarah Nisly
PharmD, MEd, BCPS, FCCP, Vice President, Outcomes and Clinical Impact
Sarah Nisly earned her Doctorate in Pharmacy at the University of Kansas before completing her PGY1 residency at Greenville Health System in Greenville, SC and a PGY2 Internal Medicine residency at the University of Tennessee in Knoxville, TN. Sarah has over 15 years of clinical academic experience, working extensively with physicians, advanced practice providers, pharmacists, student and resident learners, and other members of the healthcare team. Sarah has extensive experience didactic and experiential education, including curricular assessment for pharmacy programs and post-graduate education for students. Her work has led to numerous publications and presentations. In addition to her doctorate, Sarah has completed a Master's in Education, with a focus on Measurement, Evaluation, Statistics and Assessment from the University of Illinois Chicago. She has a passion for figuring out how people learn, evaluating new and innovative teaching techniques, and assessing change over time. She is active within several professional organizations and enjoys working collaboratively on projects with other individuals, both locally and nationally, to advance healthcare and education.
Bonnie G Dougherty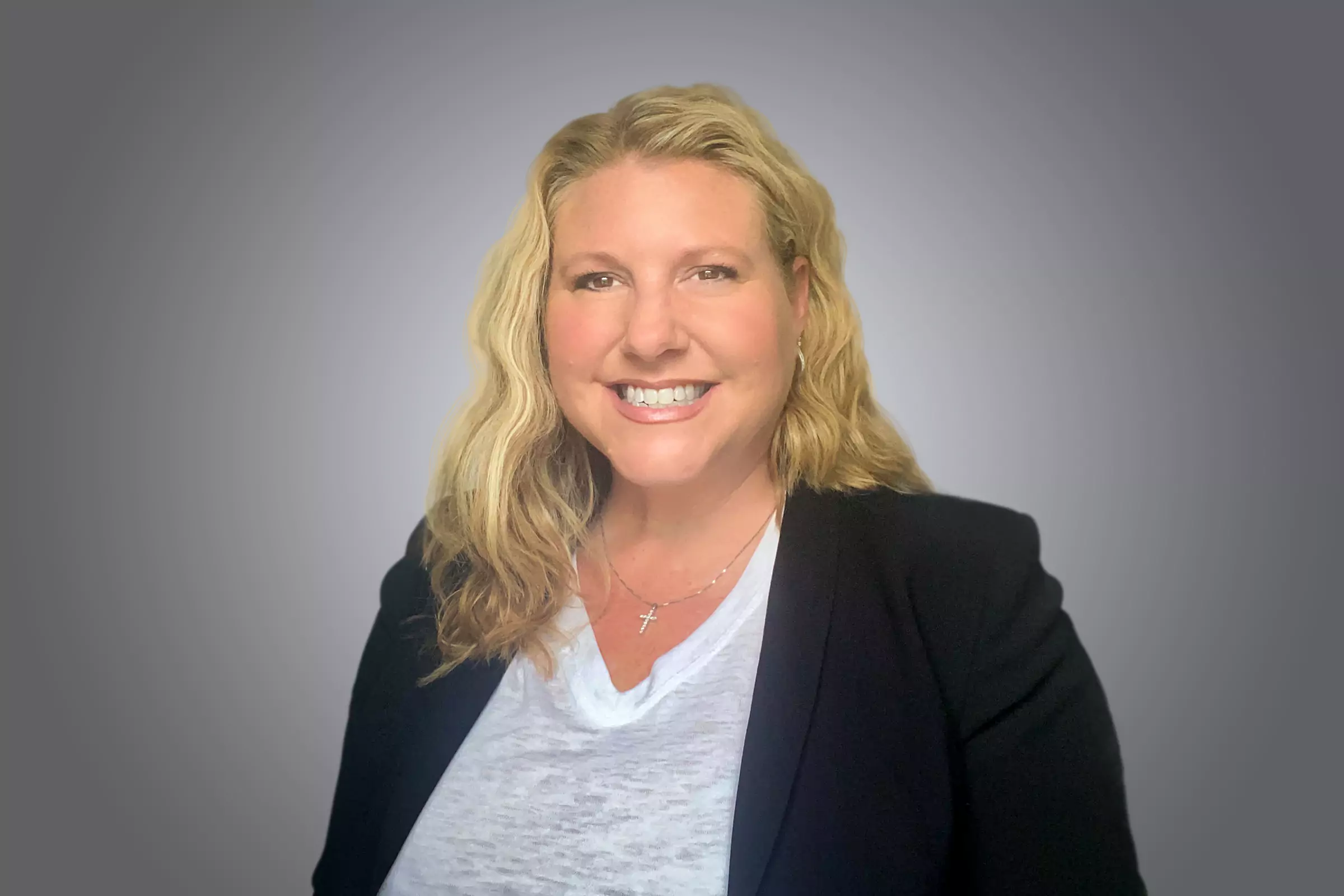 Bonnie-Gail Dougherty
Vice President, Strategy Enablement
Bonnie-Gail is the Vice President of Enablement with over 20 years of experience in healthcare sales, strategic marketing, and enablement leadership. She has spent much of her career focused on supporting provider excellence.  She is a certified trainer focused on complex organizational structures both in revenue generating and customer success realms. Her motivation is meeting teams and clients where they are, in order to deliver them to where they want to be. She has led both internal and external onboarding teams and has vast experience in shaping organizational structure and key go-to-market strategies. Bonnie-Gail is a graduate of Penn State University where she majored in Media & Communications.
Kevin Obholz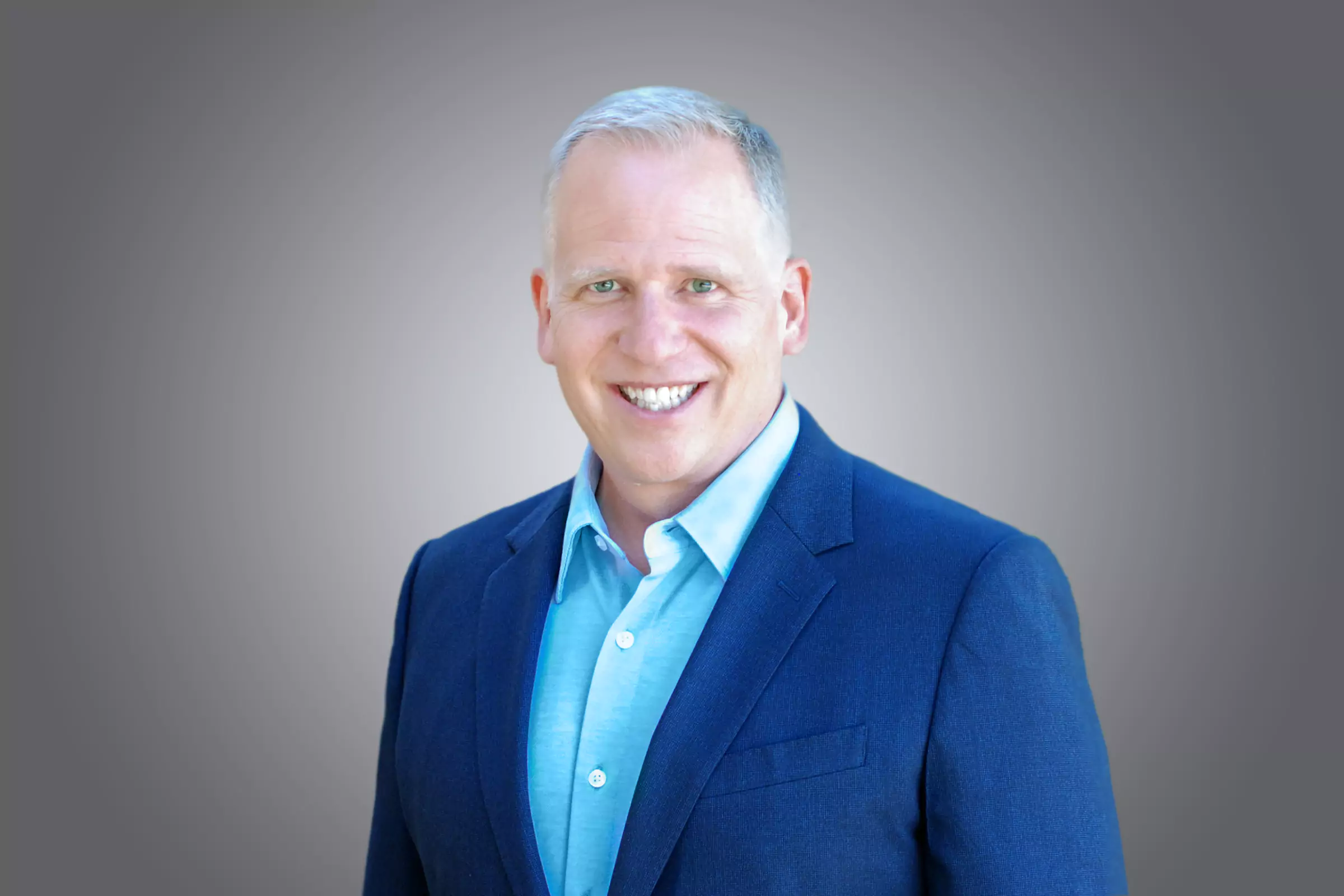 Kevin Obholz
PhD, Sr. Vice President, Educational Strategy Oncology
Kevin provides leadership for the Oncology / Hematology Business Unit and brings over 20 years of experience and expertise in medical research, clinical data analysis, educational strategy, and business development to the CCO brand within CEA. Kevin has a Ph.D. in Biochemistry, Cell Biology, and Developmental Biology from Emory University and he has been an author on nearly 40 peer-reviewed publications, oral presentations, and posters delivered at annual medical meetings and Alliance for Continuing Education in the Health Professions conferences. Kevin is passionate about the planning and execution of innovative medical education and the impact that the CCO Oncology / Hematology Team makes on improving patient care.
Jenny Schulz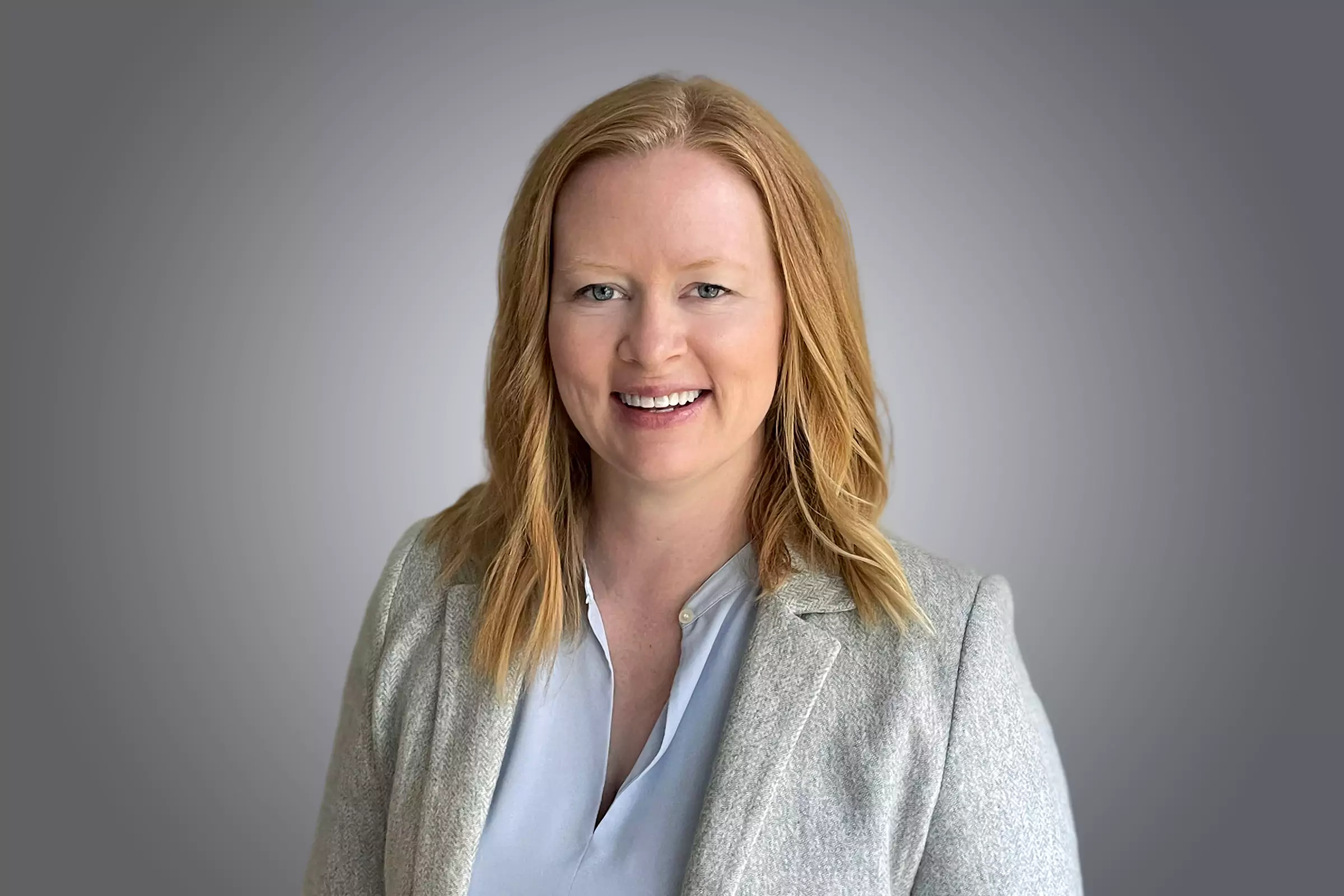 Jenny Schulz
PhD, Vice President, Educational Strategy Infectious Disease
Jenny Schulz, PhD, has nearly 20 years of experience in continuing professional development, with expertise in HIV, viral hepatitis, and other infectious diseases. In her CPD work, Jenny has lead teams working on educational design and on program implementation. She excels in building relationships with thought leaders, forging strategic partnerships that elevate program design, and in utilizing innovative models that meet the needs of today's healthcare professionals. Jenny is committed to CEA's mission of improving patient lives and approaches her work with this central focus. She has coauthored more than a dozen presentations or publications in infectious disease CPD, including abstracts at IDWeek, The Liver Meeting, and the European Association of the Liver, and publication in the Journal of Viral Hepatitis.
Jenny received her BS in biology from Drake University in Des Moines, Iowa, and her PhD from the Division of Biological and Biomedical Sciences at Emory University in Atlanta, Georgia.
Thomas Sullivan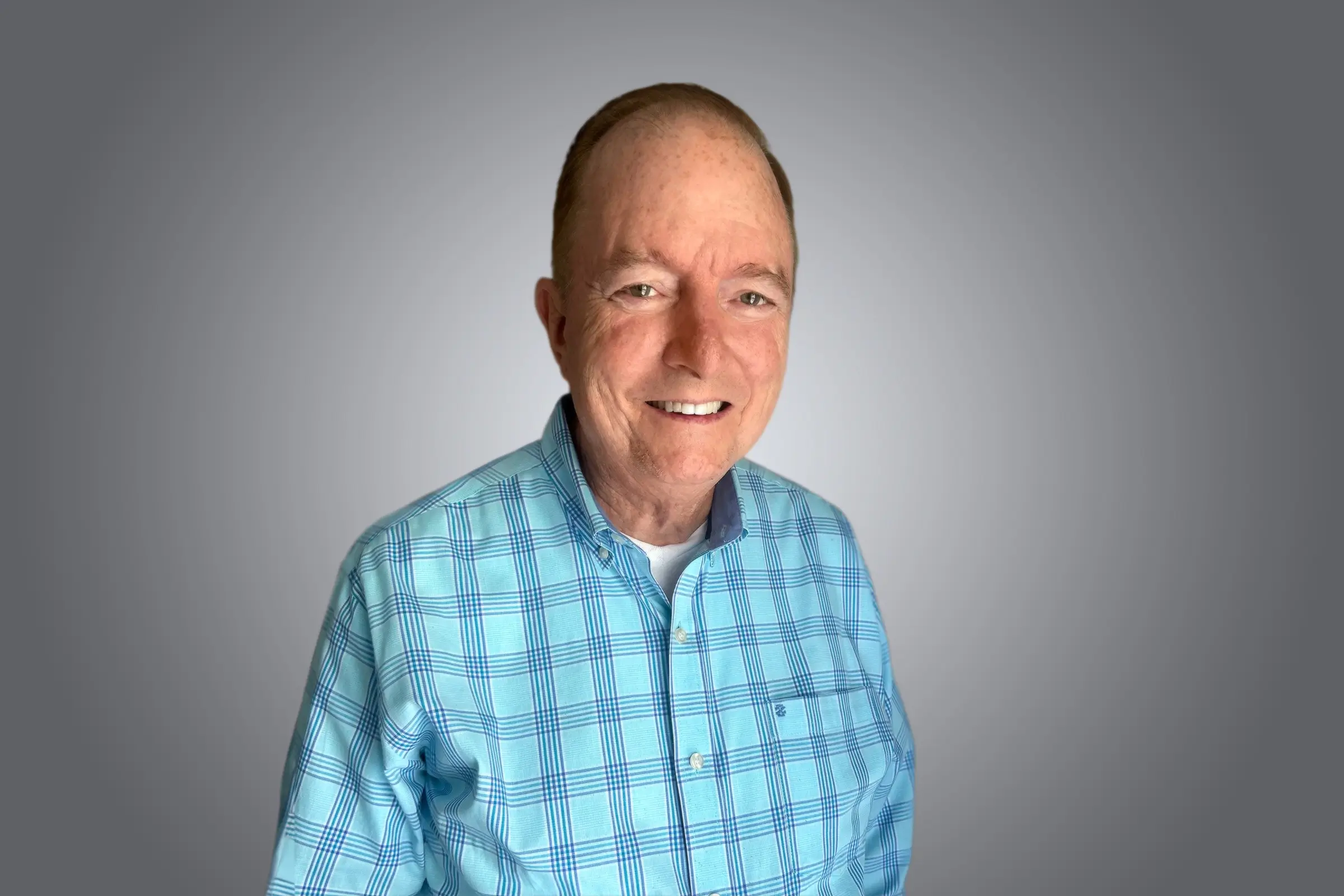 Thomas Sullivan
Sr. Vice President, Educational Strategy
Thomas Sullivan is an accomplished leader in the pharmaceutical and continuing education industry, boasting over 25 years of experience in designing and developing clinically relevant education programs. Currently serving as Senior Vice President, Mr. Sullivan spearheads our efforts in regional association relationships and paid continuing education programs.
Mr. Sullivan's esteemed reputation in the industry is largely due to his focus on policy and compliance issues. He is the editor and author of the well-regarded website Policy and Medicine (www.policymed.com), which provides in-depth coverage on regulatory and compliance matters affecting the pharmaceutical and device industry. In addition, Mr. Sullivan is the founder and director of the CME Coalition, an advocacy and education organization dedicated to informing policymakers on continuing medical education issues.
In response to the COVID-19 pandemic, Mr. Sullivan played a pivotal role in establishing the COVID-19 State Medical Society Collaborative, a consortium of 30 state medical societies that collaborated to provide critical information and education on COVID-19 related issues.
Prior to joining our organization, Mr. Sullivan founded a company in 1995, which was subsequently acquired by CEA in 2022. He has also served on the Maryland governor's P-20 leadership council for four years, and on the NIH – NINDS working group to modernize clinical trials. Before his illustrious career in the pharmaceutical industry, Mr. Sullivan was an award-winning television producer and political consultant.
With his extensive experience and leadership in the industry, Mr. Sullivan is an invaluable asset to our organization and to the continued advancement of clinical education and compliance.
Jason Everly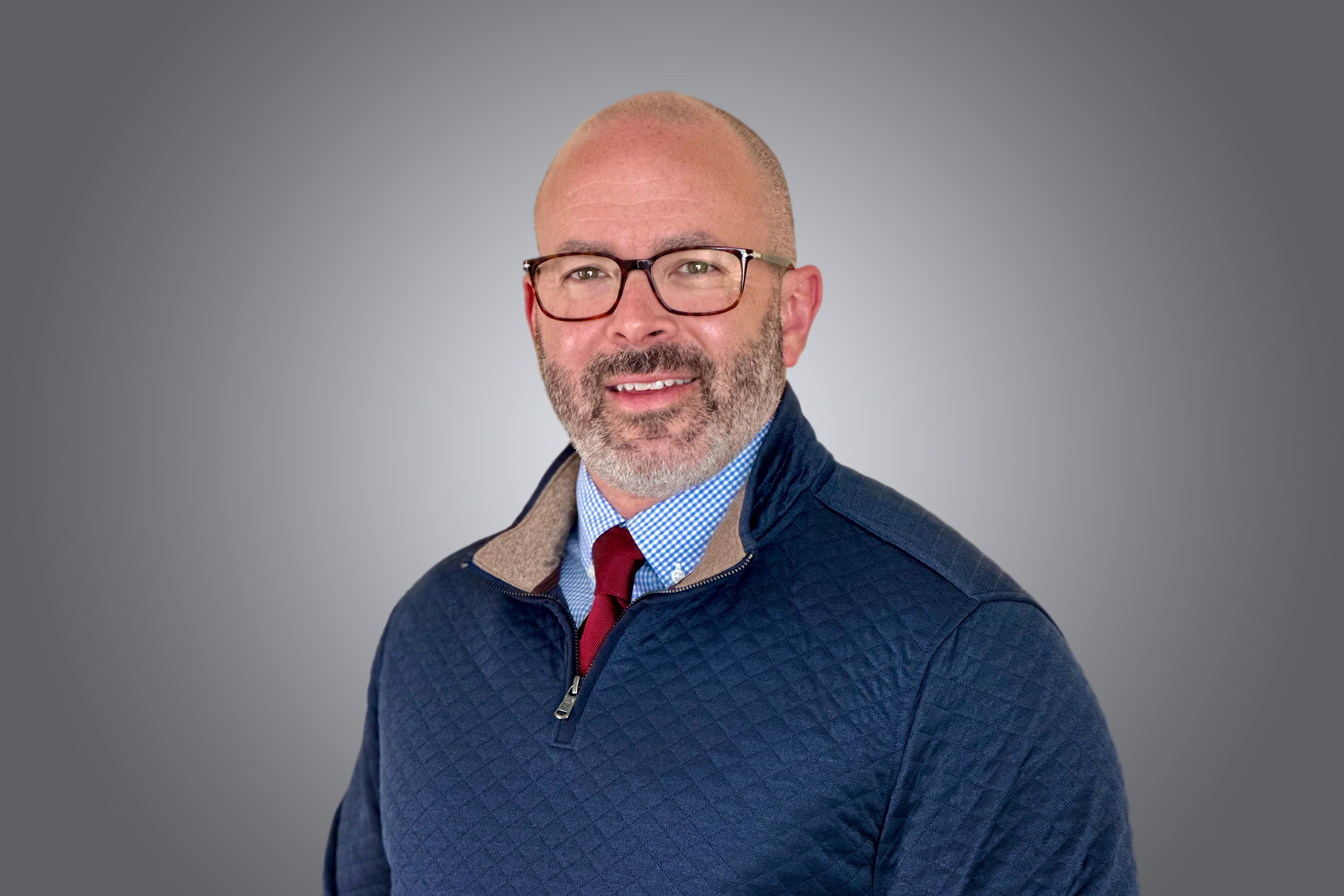 Jason Everly
PharmD, BCOP, CHCP Vice President, Educational Strategy Oncology
Jason Everly earned his Doctorate in Pharmacy at the University of Cincinnati before completing his PGY1 residency at Emory Healthcare in Atlanta, GA, PGY2 Oncology residency at the Winship Cancer Institute of Emory University in Atlanta, GA, and Anti-Cancer Drug Development Fellowship at The University Arizona Cancer Center in Tucson, AZ. Jason has over 15 years of experience and expertise in healthcare continuing professional development, educational strategy, and business development. His role within the CCO Oncology/Hematology Team is integral in shaping educational frameworks, developing strategies that cater to the evolving needs of healthcare professionals, and ensuring the delivery of high-quality, impactful education aimed at improving patient care. Jason is actively engaged with several professional organizations, relishing the opportunity to collaborate on projects with fellow experts locally and nationally, aiming to spearhead advancements in healthcare and education.
Alex Marquez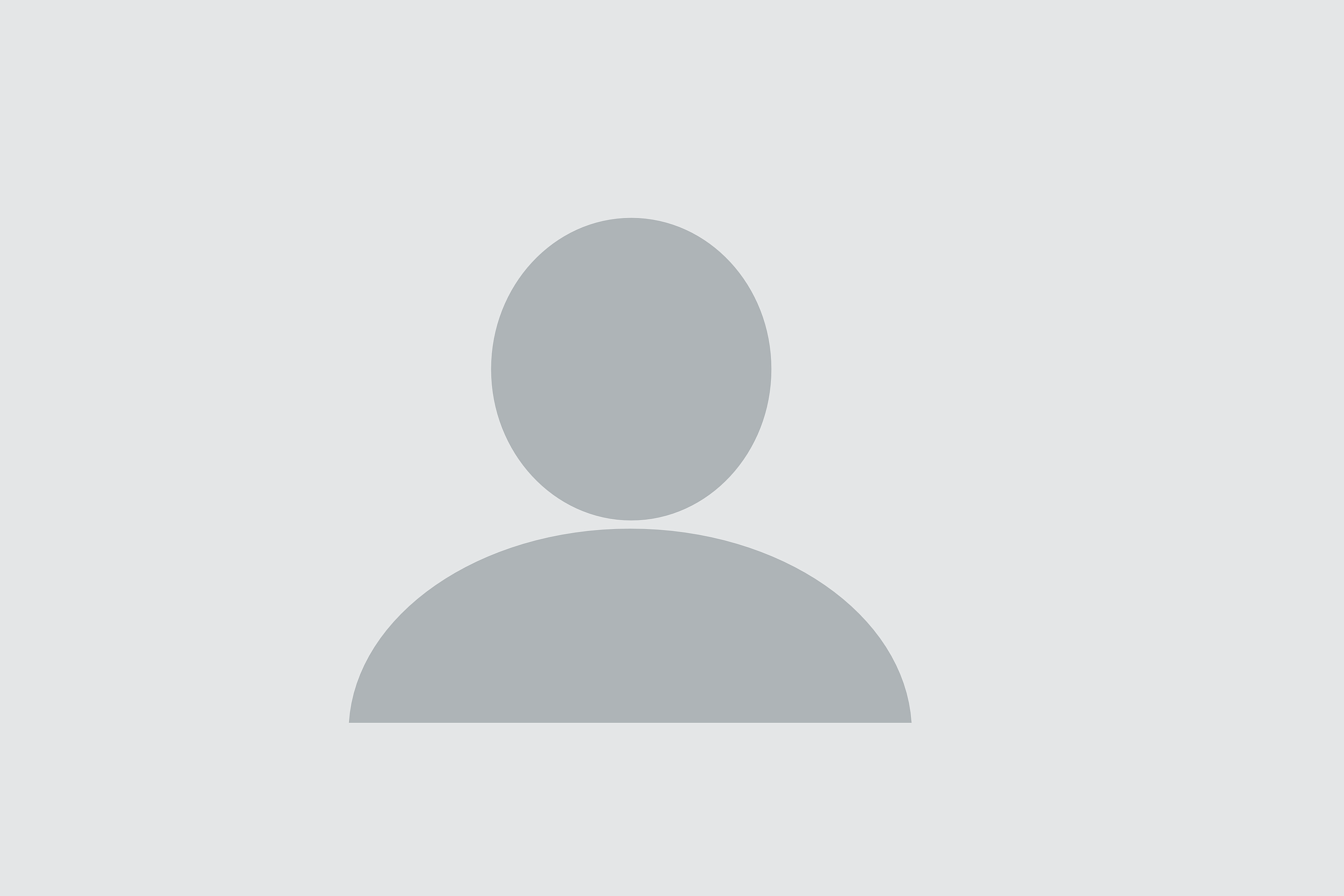 Alex Marquez
CMP, Vice President, Meetings and Events
Alex is responsible for leading and directing the Meetings team to deliver flawless educational meetings and events across Clinical Education Alliance (CEA), including live in-person, virtual webinars and hybrid events. She manages and mentors a team of professionals to continually drive towards CEA's core values. Alex is dedicated to elevating CEA's live educational events and providing HCP learners with a world-class educational experience. With more than 25 years of professional experience in meeting management, she has managed teams producing pharmaceutical marketing and medical communications programs, life sciences educational congresses, and association conventions and tradeshows.
Alex Parnes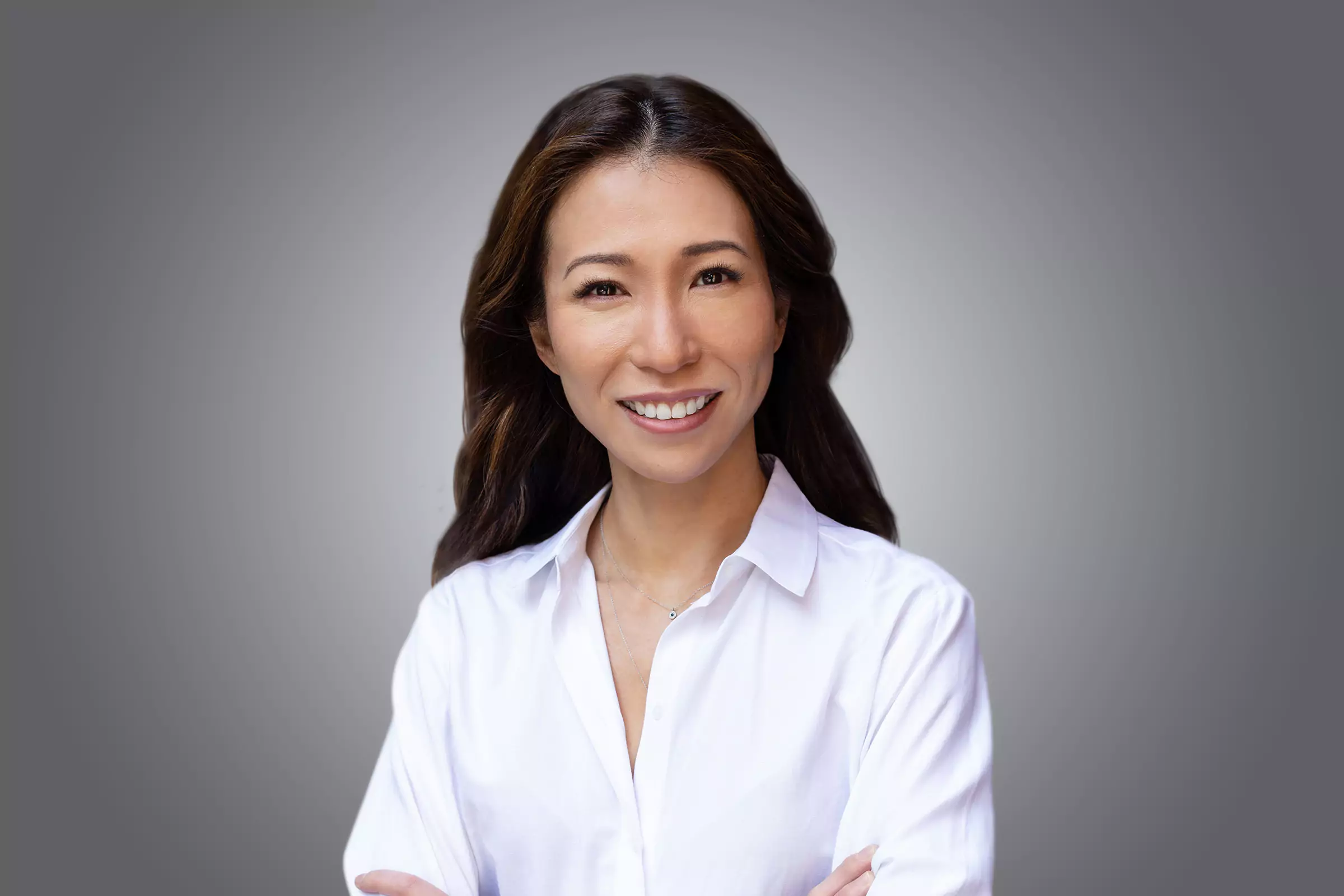 Alex (Woo) Parnes, B.S.
Senior Vice President, Marketing/Engagement
Alex is a seasoned marketing leader with a proven track record of driving engagement success and delivering exceptional results. With over 20 years of experience in healthcare marketing leadership and a B.S. in Pharmaceutical Marketing, Alex brings a wealth of expertise to CEA. She is known for driving customer and company value through innovative omni-channel experiences that deeply engage the healthcare audience. As a data-driven leader, Alex leverages insights and analytics to drive strategic decisions, identify market trends, and seize new opportunities. With a passion for excellence and a bias towards action, she continuously pushes the boundaries of what's possible in medical information and education marketing.
Emily Philip
Emily Philip
Vice President, Corporate Controller
Emily is an experienced finance and accounting professional with over 20 years of experience. As Vice President, Corporate Controller, she leads the company's corporate accounting, tax and audit compliance, financial reporting, and related internal control functions.
Emily has experience with buy-side and sell-side M&A transactions managing and executing integration plans including purchase accounting, system migrations, process alignment and back-office optimization. She has led numerous software implementations and optimized business processes to improve operational efficiencies and profitability.
Emily began her career in public accounting where she spent 10+ years working for national accounting firms providing audit and assurance services to fast growing, entrepreneurial, middle market private, venture backed, and public companies.
Emily has a B.S. in Accounting with a Concentration in Global Business from Virginia Tech and she is a Certified Public Accountant licensed in the state of Virginia.
Ken Lawrence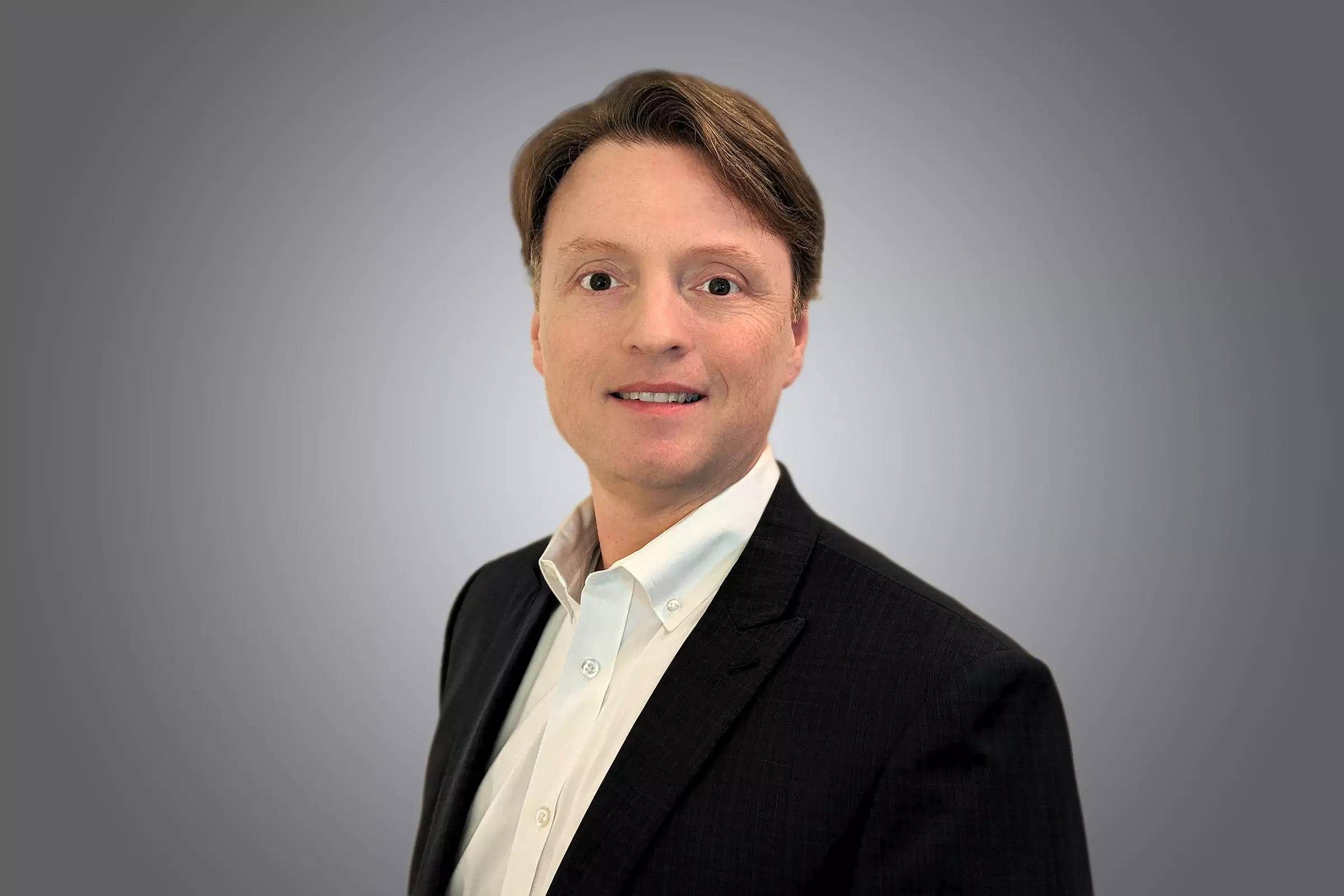 Ken Lawrence
Sr. Vice President, Technology
Ken Lawrence is an Executive Technology Leader with a proven expertise in driving innovation at scale and aligning business strategy with cutting-edge technology solutions. With a focus on fostering collaboration and interdisciplinary problem-solving, he excels in utilizing data and business intelligence to drive strategic and tactical decision-making. Ken has a successful track record of creating brand new data strategies, leading transformative journeys using Agile methodologies, and delivering world-class technology platforms. His leadership has resulted in increased sales, streamlined processes, and optimized delivery solutions, contributing to a significant revenue impact for his current and past positions. With a passion for technology-driven scalability, Ken is a visionary Executive who can empower organizations to thrive in today's dynamic digital landscape.
Milestones
Drag or scroll to see our complete journey
<! ========= Cool Timeline Free 2.6.1 =========>